While making games is our passion, we also love the community we live in and try to give a little something back whenever we can. Recently, the BioWare team volunteered with Habitat for Humanity here in Edmonton, helping to build homes for a great cause.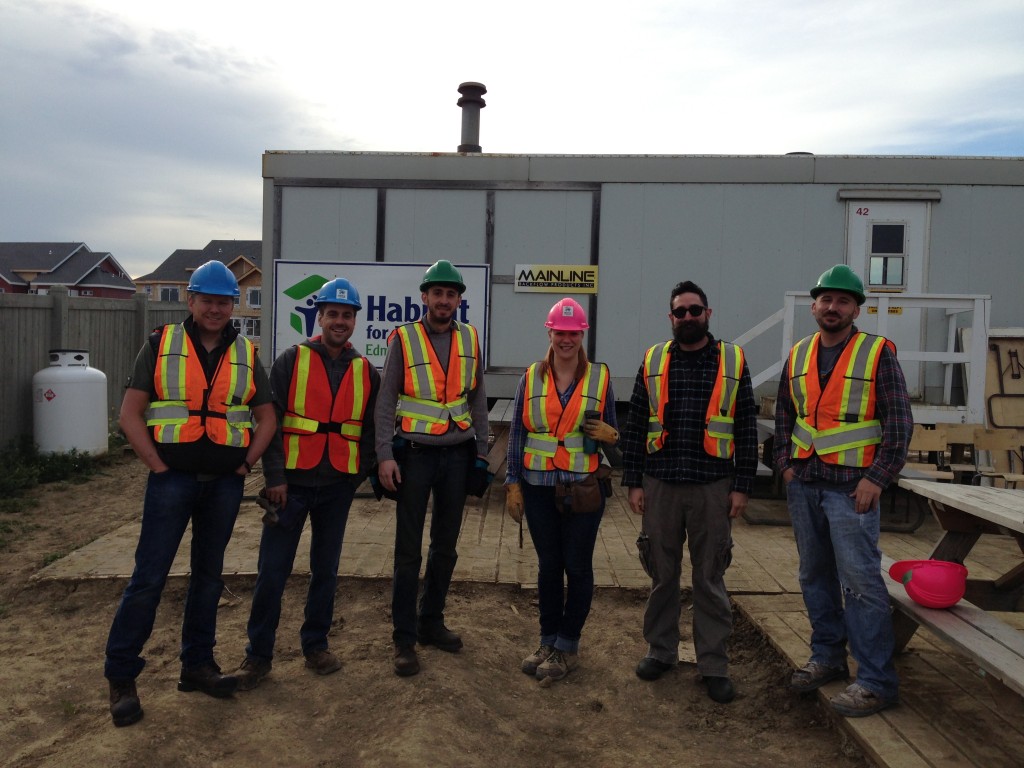 The Neufeld Landing project is the largest Habitat for Humanity build in Canada. When it's finished, it will give 64 families a place to live.
We dispatched 21 eager BioWarians to spend two days working on the build in Edmonton's Rutherford neighbourhood. It was an enriching experience, and a true privilege to work with the great Habitat team making a difference in our community. While our day job is creating virtual worlds to delight and surprise our players, it's always nice to help make the real world a little better too.