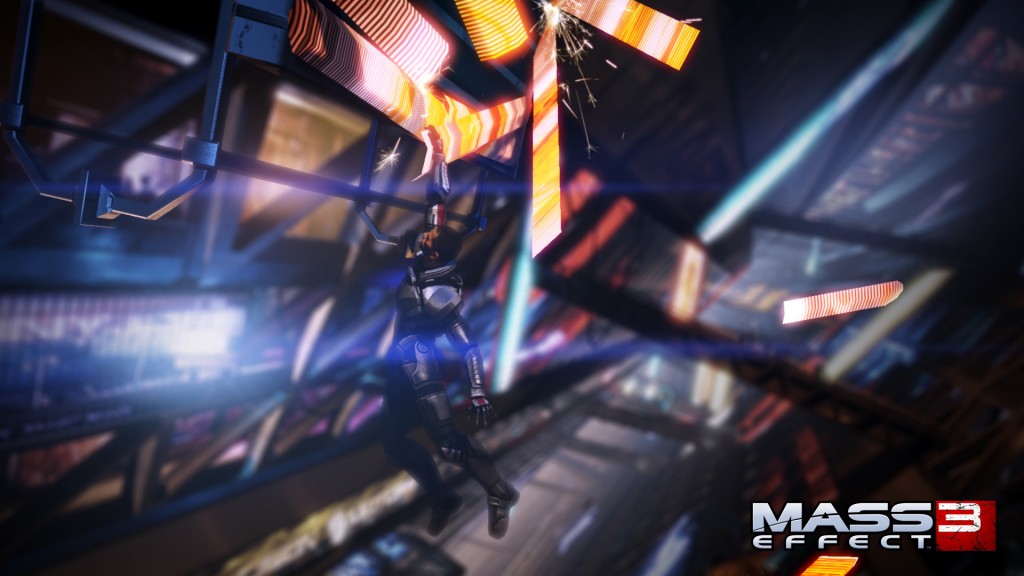 With Mass Effect 3: Citadel releasing next week, we've been reading your questions and the Dev team has provided some answers for the more commonly asked ones.
PLEASE NOTE: This FAQ Includes Spoilers for the Mass Effect 3 Main Game Experience
When Can I Play the Citadel DLC?
You can play the Citadel DLC any time after stopping the Cerberus coup attempt on the Citadel and before beginning your attack on Cronos Station.
Will (CHARACTER NAME) be present in the DLC?
We would prefer not to spoil which characters will be present, or in what context, beyond what we've said: the DLC offers a chance to adventure with your ME3 squad, along with Urdnot Wrex, and to connect with old friends, including romances.
Will (CHARACTER NAME) be present only after a certain mission?
After completing the adventure portion of the Citadel DLC, you will have the chance to reconnect with old friends. Your friends will only appear once you have completed their content from the main game. For example, you will only be able to meet up with Jack after both completing Grissom Academy and talking to Jack in the bar at Purgatory.
Should I Have Everything Else in the Game Done Before Playing Citadel?
There is no right or wrong time to play the Citadel DLC, once it's unlocked. If you play the Citadel DLC with everything else unlocked (just before attacking Cronos Station), the new DLC content will all be unlocked. If you play the Citadel DLC right after stopping the Cerberus coup attempt, the DLC content will unlock naturally over the course of the main game.
Does the Citadel DLC Affect the Ending?
No, not beyond the possibility of adding new war assets to increase your Galactic Readiness score. You may of course continue on to play the endgame after completing the Citadel DLC, but there is also a natural "stopping point" that should make it clear where the DLC content ends and your return to the main game begins.
Why is the Xbox 360 version being split into separate downloads?
For Xbox 360 users, the Citadel DLC pack will come as 2 downloads on Xbox Live. ME3 Citadel is larger than our previous DLC packs, so it had to be split into 2 downloads. The first pack is priced at $14.99 and the second pack is tagged as free. Players need to purchase and download pack 1, then download pack 2 at no additional cost.
You can download pack 2 without purchasing pack one, but the DLC will not work. You will get an error message in game asking you to download pack 1. It will say "This DLC will only work in conjunction with Part 1 of Mass Effect™ 3: Citadel, which is split across 2 downloadable packages. Please purchase Part 1 prior to downloading Part 2 at no additional cost." This will not hurt your saved game but you will not be able to launch Citadel until you have both packs.
This only affects Xbox 360 users. Citadel for the PC and PS3 is in one pack.