We are very excited to announce our partnership with Cook & Becker, a Netherlands based company that specializes in creating high-end certified art giclées. With this partnership, we'll be able to deliver art from the Mass Effect universe through a limited edition collection of the highest quality.
But don't just take our word for it. Here's a bit more information about our partner directly from the source!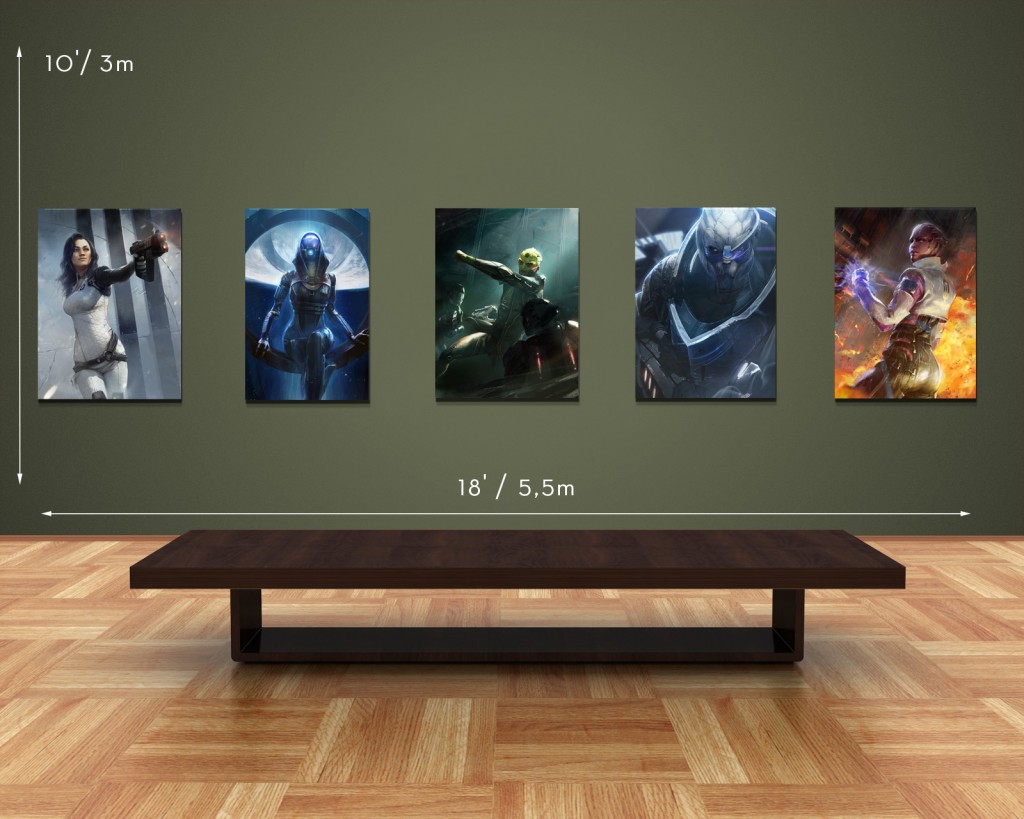 What is a certified art giclée?
Certified Art Giclee™ is the European standard for superior quality giclee prints and has been created after the example of the American standard 'Tru Giclee' and the Giclee Printers Association (GPA). It is a hallmark for high-quality, limited edition giclee fine art prints created by Giclee Master Printers who are members of the GPE foundation (Giclee Printers Europe).
The Certified Art Giclee™ hallmark makes it possible to recognize quality. Professionals, collectors, artists and museums use it to distinguish between original, high-quality and precious giclees and prints of an inferior quality.
Certified Art Giclees™ are created by true craftsmen and each master printer makes use of the most advanced techniques, highest quality materials and best suitable inks. The result, a combination of all these factors together with the craftsmanship of the master printer, who has knowledge of the finest details of the process of giclee printing, is astonishing.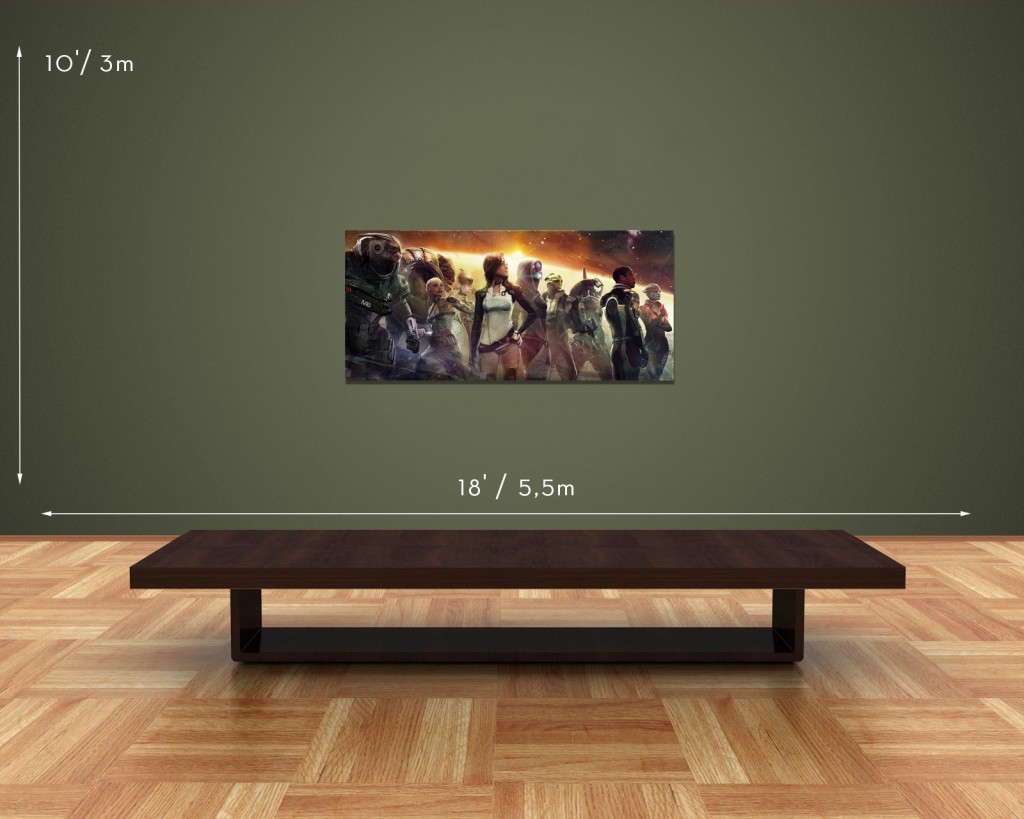 Is it possible to get a closer look?
Absolutely! Please watch this video for a real-life example.
Where can I purchase one?
The fine are prints are issued and produced by Next-gen Art Dealership Cook & Becker made to order. They are part of Cook & Becker's initiative to make important game art and game artists a more prominent fixture of the contemporary art world.
Have these been authenticated by BioWare?
All the prints are original digital fine art prints. They come with a lifelong guarantee on their quality to the original buyer. Prints have been proofed by the Mass Effect art team and are hand-numbered and signed. Certificates of Authenticity are also numbered, dated and signed by Casey Hudson, Derek Watts & Mac Walters (With the exception of the works Cerberus & Earth Alliance which are signed only by Derek Watts).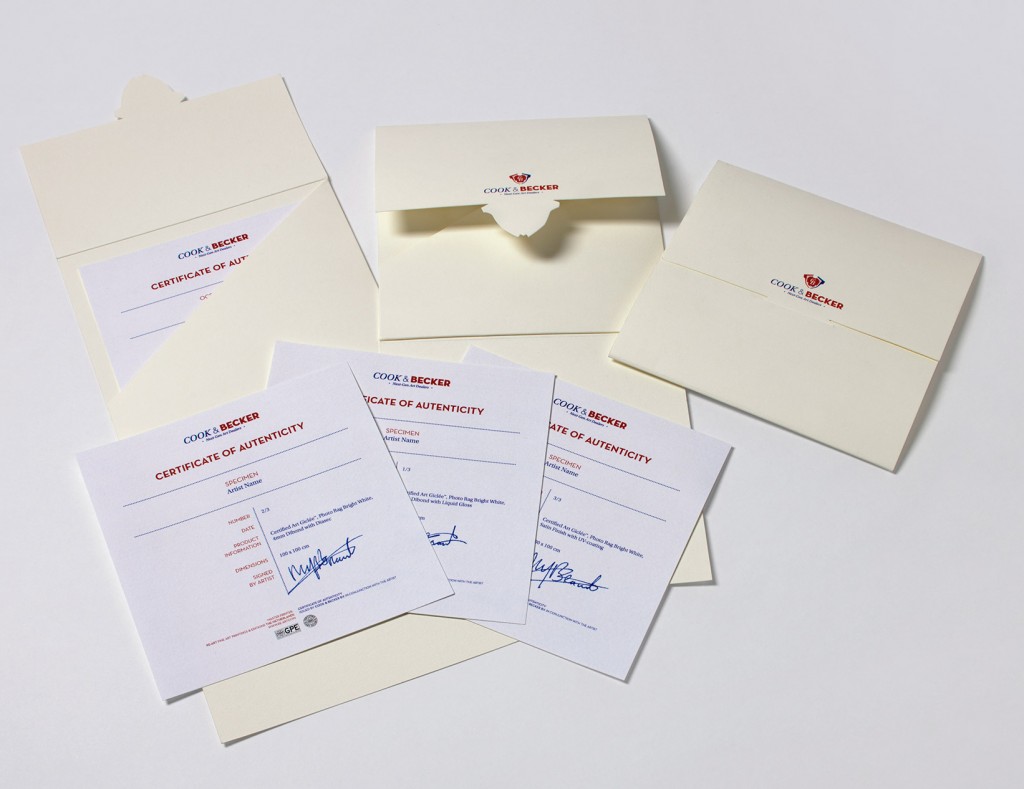 What makes these different from lithographs and posters?
The archival print market is growing but there is a lot of difference in quality. Cook & Becker only deals in museum-grade Certified Art Giclées™ (as opposed to the inferior gallery-grade or decor prints for example). Because we exclusively sell prints made from digitally created art and not reproductions of paintings for example, our prints are considered to be the originals. Only the highest-quality materials are used. Our giclees are tested to last for 80 – 100 years and that is why we can give customers our unique lifelong warranty.