"I'd totally rappel down a building dressed as a superhero to support people living with disabilities!"
Have you fantasized about being a superhero? Dreamt of flying like Superman or using Batman's utility belt to scale a building? Well so did I!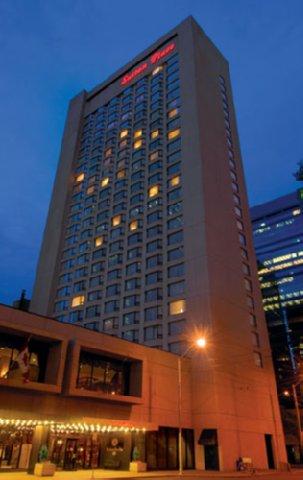 I'm Robyn Théberge, and I work as a Development Manager at BioWare. I'm also the team captain of our Easter Seals Drop Zone team.
The Drop Zone challenges participants to raise funds for charity in order to rappel down the Sutton Place Hotel, a 28-story building in downtown Edmonton. The best part is that we get to rappel in costume (hopefully some BioWare characters): participants are encouraged to dress as heroes, for we are trying to be superheroes to those who will benefit from our fundraising efforts.
Easter Seals is dedicated to enhancing the quality of life, self-esteem, and self-determination of people with disabilities. They provide programs and services that help over 100,000 Canadians, and more than a million Americans each year.
BioWare games provide people with an escape from the everyday; with few limitations, an opportunity to be whoever and whatever one wants. For me, that goes hand in hand with the Easter Seals' goal of ensuring that everyone with a disability has access to what they need to make the most of their abilities and participate fully in society. Like helping them uncover their super powers.
I'm leading a team of eight intrepid, danger-seeking, BioWare developers as we try to fundraise $14,000 to participate in the rappel on Thursday, August 29th, 2013.
We are holding a number of fundraisers in the BioWare studio, and will announce some internet events in the coming weeks, but we would appreciate any support you can give us. Because every superhero needs a good sidekick, right?
Sponsor BioWare for the Easter Seals Drop Zone!
Thank you!