By: Shanda Wood, Recruiter and University Relations Specialist
For the past 6 months I have had the great opportunity to attend the CMPUT 250 class during presentations and lectures, and I have witnessed the student's desire and passion for the gaming industry.
For years, BioWare has helped to inspire and educate game design students at the University of Alberta. Numerous members of the BioWare staff participate in lectures, Q&A sessions, studio tours and panels for students interested in this industry.
The CMPUT 250 class is a multidisciplinary course that brings student teams together to create a video game using BioWare's Neverwinter Nights engine. Each semester, groups of six students from different backgrounds (art, writing, programming, audio) produce an original game design.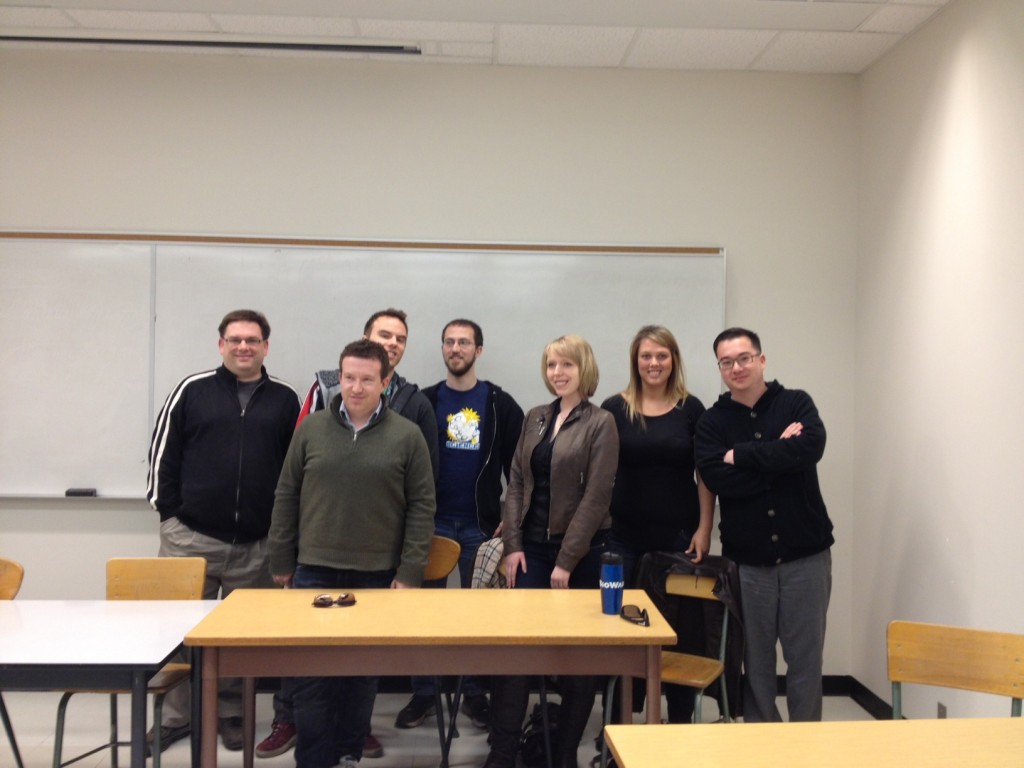 On April 23, 2013, the class celebrated their achievements at the 5th Annual Computing Science 250 Game Development Awards. The teams showcased their products to a panel of judges who chose winners for various categories: Excellence in Art and Design, Excellence in Writing and Story, Audio Achievement, Technical Achievement, and finally, Game of the Year.
Edmonton's General Manager Aaryn Flynn, said the studio has only enhanced their support for the course as it helps students from different programs, get involved with all aspects of game design in a team environment. Aaryn added, "We really like that CMPUT 250 has adopted that approach because it is representative, more or less, of what you'd find in a studio like ours. All the challenges you guys face are almost identical to those you'll face building multi-million dollar games like we do with Dragon Age and Mass Effect."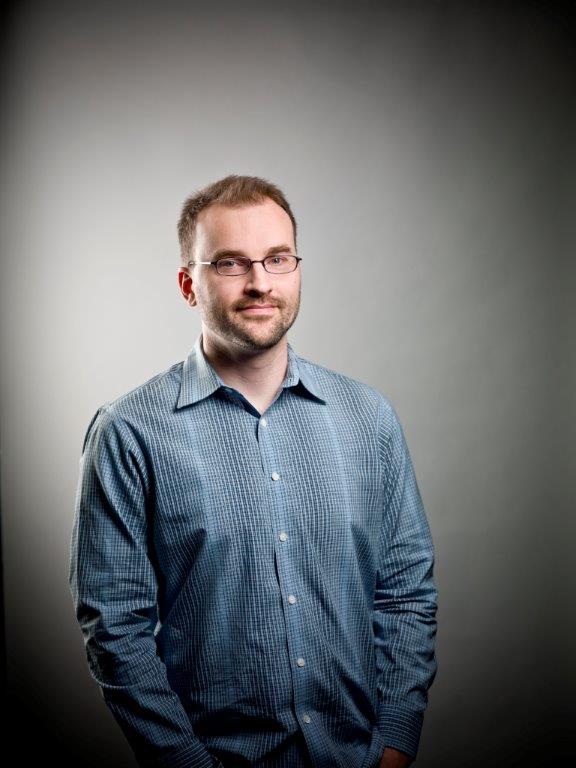 Team Platypus, pictured below, won the prestigious Game of the Year award with their game "Morph."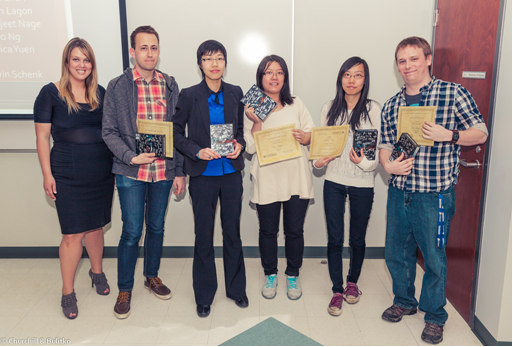 The team took home collector's editions of Mass Effect 3 signed by the game's developers.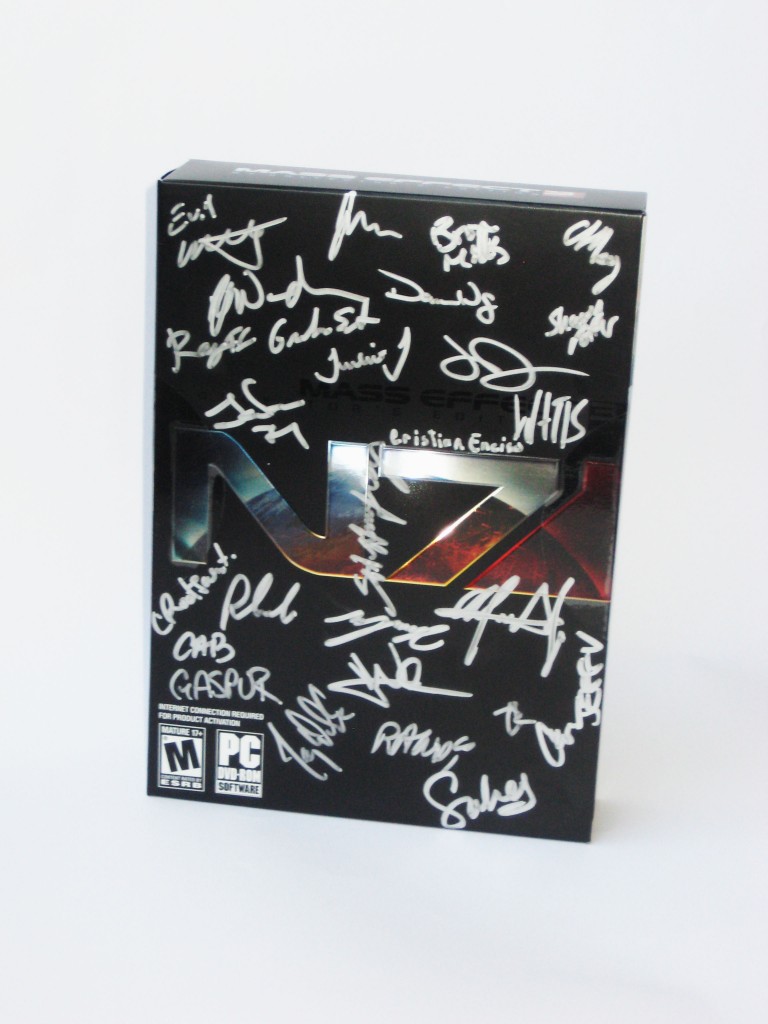 BioWare recognizes all the hard work and passion that the students have put into their games and we want to congratulate them on their achievements this year.  We look forward to many more award ceremonies to come.