Welcome, Inquisition Scouts, to the Dragon Egg Hunt: a yearlong cryptic quest from BioWare and the puzzle gods at Lone Shark Games!
You are charged with protecting Thedas from dark forces who seek dragon eggs for their own sinister designs. To stop them, you must hunt down a collection of rare eggs and claim them for your own. Succeed, and some may call you a hero. Fail, and, well, you won't get a prize.
The game begins this weekend at PAX East, where 18 factions from all over Thedas will search for the elusive dragon eggs. The hunt then continues over the next year at gaming conventions across North America.
The eggs are divided into three groups of challenges. Each will test your worthiness through feats of body and mind:
Warrior Challenges require strength and willpower.
Rogue Challenges will test your cunning and dexterity.
Mage Challenges measure magic and constitution.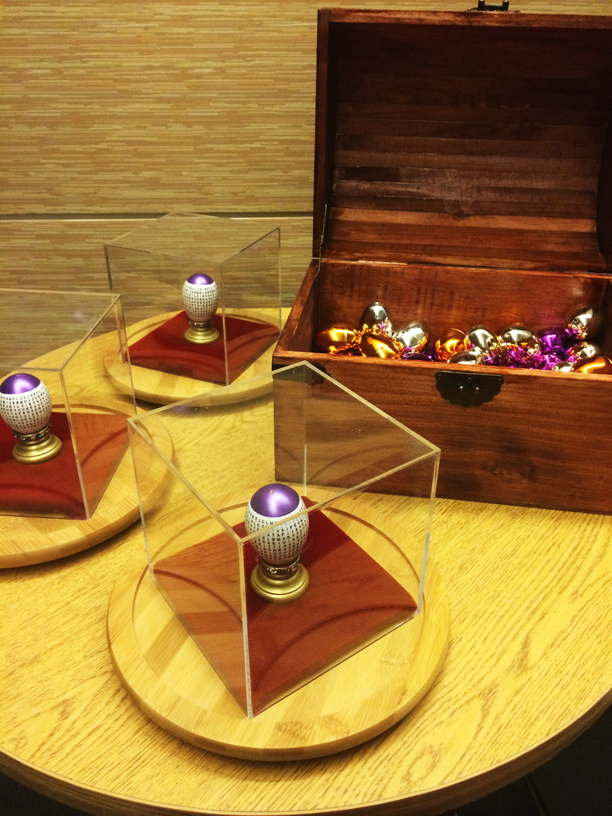 This weekend's Warrior and Rogue challenges can be found at the BioWare Base at PAX East. If you're in Boston, come by and test your skills. The best among you will be entered to win BioWare swag.
For those of you at home, fear not: you still have a chance to partake in the hunt. The Mage challenge will be online throughout the weekend, dispersed among the various BioWare social media sites.
This challenge involves carefully analyzing a dozen images and answering the associated questions associated. Only those knowledgeable in the culture of two worlds will be able to master this perplexing challenge, and gain the 12-letter answer.
Send your best stab at the answers to dragonegghunt@bioware.com. You can also use #biohunt to follow the game and engage the help of your fellow scouts.
When the weekend is over, we'll select a winner for a special prize.
Ready yourselves, the Dragon Egg Hunt is upon us!