Heroes of Dragon Age, the new mobile strategy game from EA Capital Games, is available now on iOS and Google Play. Containing a mixture of both RPG and CCG (collectible card game) gameplay elements, this free to download game is highly addictive, but don't just take our word for it. We caught up with EA Capital Games GM Mark Otero and asked him to tell us more about the game, and the team behind its creation.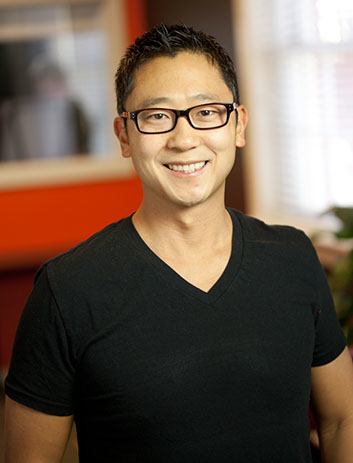 Please tell us a little about yourself and the team over at EA Capital Games.
[MARK OTERO]: Hi, I'm Mark Otero, General Manager of EA Capital Games, a studio I co-founded in 2008. We're a mobile-game development studio in Sacramento, California. We have a deep appreciation and respect for BioWare, so collaborating on this game is a great honor for all of us.
I love games, especially RPG and strategy games, and I've been a BioWare fan since Baldur's Gate. When I was in 2nd grade in the early 80's, my older brother's best friend introduced me to Dungeons and Dragons: I've been hooked on RPGs ever since. I even have the first print (only 50,000 circulated) AD&D Dungeon Master's Guide and Player's Handbook. I'm an RPG geek.
Can you give us a quick overview of the Heroes of Dragon Age concept?
[MO]: The game is about collecting heroes from the Dragon Age universe, powering them up, and sending them into combat. We set out to build a standalone, accessible-yet-strategic mobile game while simultaneously thinking about how the Dragon Age brand informed all our decisions.
Our opportunity was to build a mobile game where play sessions run from 1 to 6 minutes: basically, bite-sized Dragon Age-inspired moments on mobile. Accomplishing this was no small feat, and it took the brightest minds from both studios to reach that goal. We met frequently with BioWare, sometimes daily. I'm very proud of how we collaborated on this product.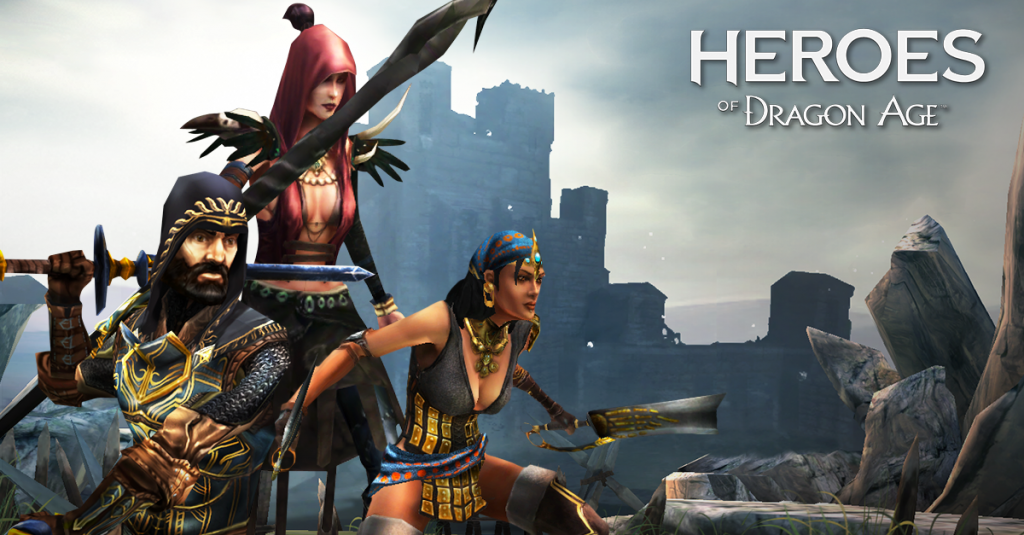 Will strategy fans of any skill level feel comfortable playing?
[MO]: I feel confident saying "Yes." We spent months honing the experience for both new and experienced players. We really saw this as an opportunity to introduce new players to the Dragon Age franchise, and we didn't want to overwhelm them with complexity. At the same time, we certainly didn't want to turn off the experienced players who are familiar with these kinds of games.
We meticulously made a game that's easy to get into, but difficult to master. As the game evolves, so do the strategies on winning, so players of all skill levels will "feel out the strategy" as they progress through the game. It's not easy to craft that kind of experience.  
How do players level up and advance through the game?
[MO]: Players level up by participating in quests and combat. They advance either by questing or by player-vs.-player combat. Early next year, we plan to add new features like co-op raids, guilds, and a character collection codex. We have an extensive line-up of features planned and in development.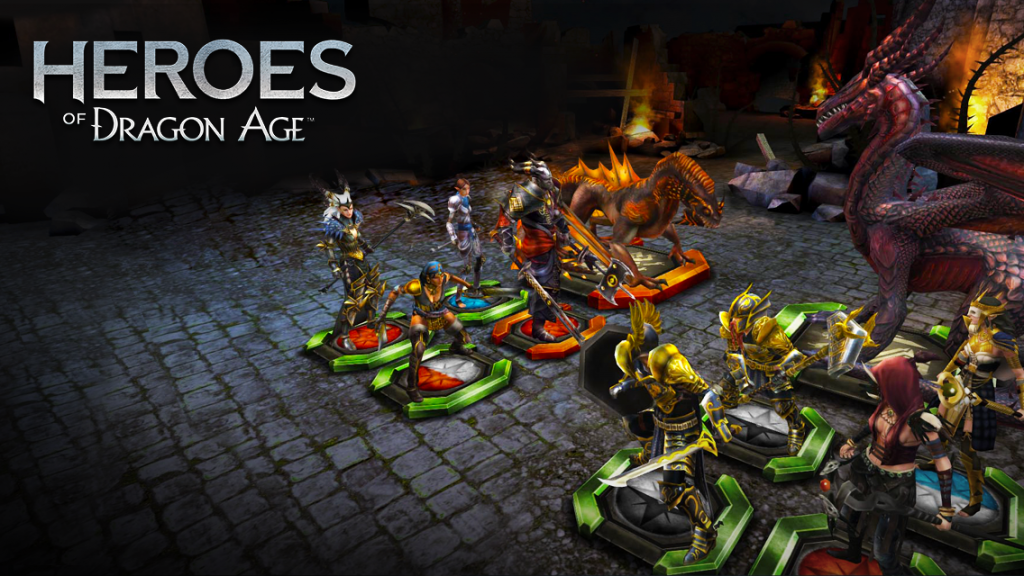 How does the game tie in with Dragon Age lore?
[MO]: All of the 100+ world-wide launch characters are taken directly from the Dragon Age universe, as are all stories in the quests. We have the benefit of being able to draw upon the entire anthropology of Dragon Age; not just the games, but also the novels, codex entries, and more.
And as you know, Heroes of Dragon Age is run as a service, so I'm really excited about tying in even more closely with the Dragon Age world now and in the future. There are endless possibilities for evolving Heroes of Dragon Age on mobile for years.  
What do you think is going to be the biggest draw for Dragon Age fans?
[MO]: Collecting your favorite and familiar heroes while also collecting characters you wouldn't otherwise be able to play, like a darkspawn, ogre, or dragon. I also believe this game can be a good distraction until Dragon Age: Inquisition comes out 🙂  I can't wait to get my hands on Dragon Age: Inquisition—the game looks absolutely stunning.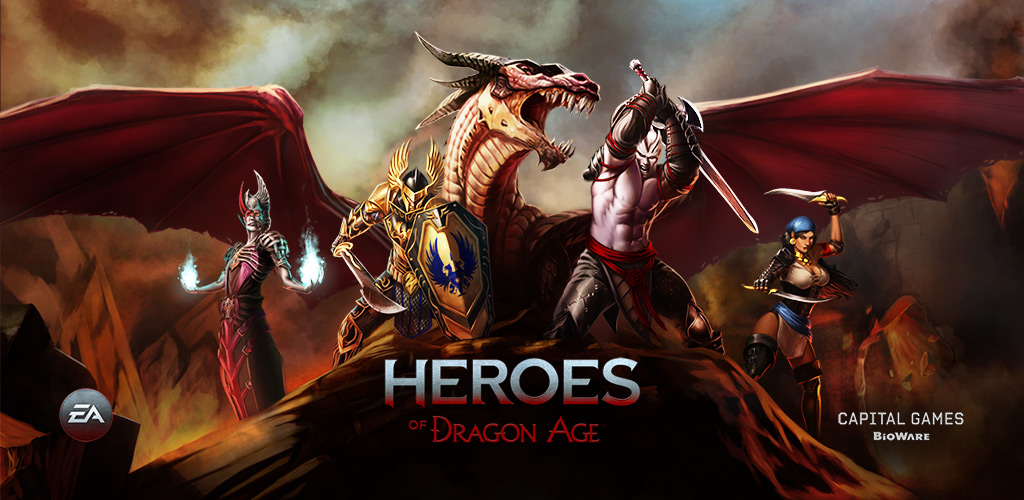 Who are some of the characters players can unlock in the game? Any personal favorites?
[MO]: Morrigan, Alistair, Varric, The Architect, and Oghren, to name a few. My personal favorites…gosh, that's a tough one. I really like the Inferno Golem: he's a gigantic, burning lava golem from Dragon Age: Origins – Awakening.  
Any game tips that you'd like to leave us with?
[MO]: I think some people underestimate the faction bonus until they end up with a good party—it can suddenly become the difference between winning and losing. It's a late-game feature, but one that players should keep in mind when building their collection of heroes.  
Lastly, I want to thank the incredibly talented folks at BioWare. You are some of the most creative, talented, and dedicated game development professionals I have ever worked with. It has been a dream of mine to collaborate and work with you. On behalf of EA Capital Games, I thank you and your fans for the opportunity to make Heroes of Dragon Age on mobile.