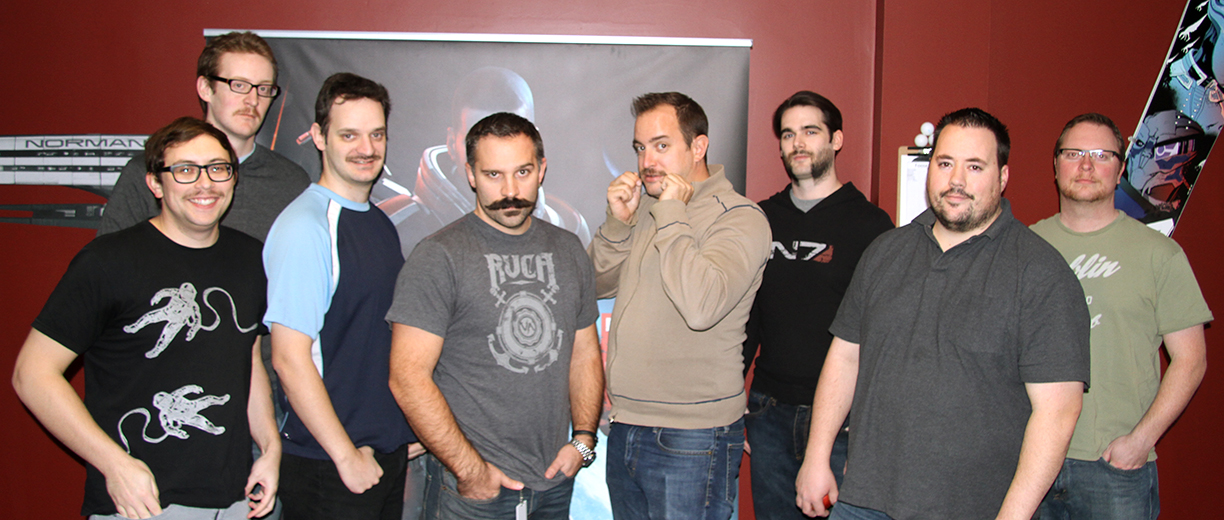 There's nothing embarrassing about raising money for men's health… well, apart from having a ridiculous mustache for several weeks.
But our team here at BioWare has shrugged off the shame and withstood the ridicule (and there has been ridicule) all for a good cause.
Our 19-member team has raised over $2,700 dollars for men's health this year, and we're looking  to push that total even higher. And though there are only a few short weeks left in Movember, we're confident we can surpass last year's total of $9,200 with your help.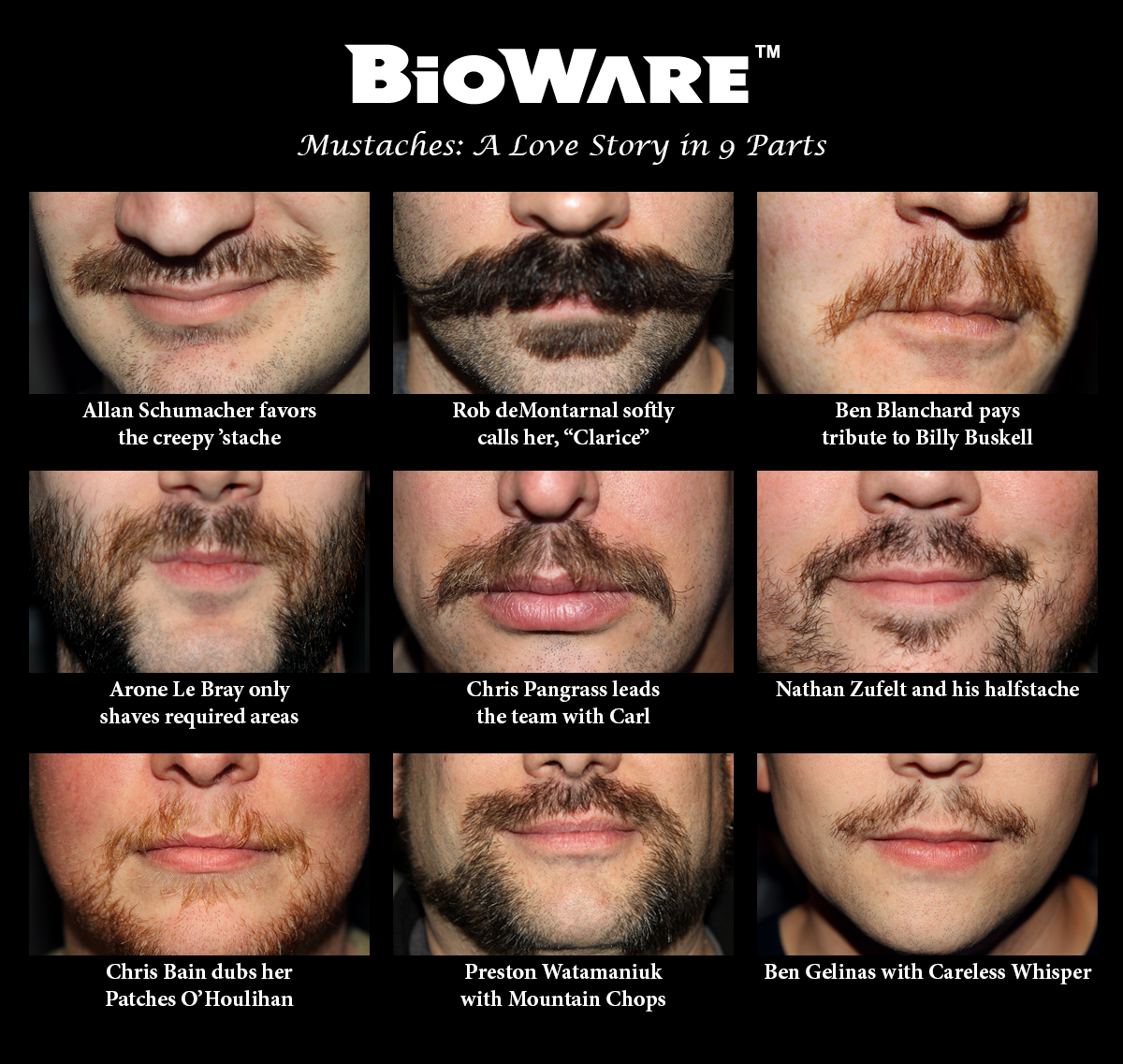 This is our fifth year participating in Movember. We believe it's important to support this program that fosters awareness and education for men's health issues, and continues to work to combat prostate and testicular cancer, as well as mental health challenges.
Also, mustaches. Greasy, greasy mustaches.
If you'd like to help out, visit our team page and donate to a worthy cause.