Summer is heating up and we're anxious to get out and enjoy it. Luckily for us, that includes a stop at Gamescom in Cologne, Germany from August 21st to 25th. The Community team is excited to meet fans in Europe and bring the Edmonton & Montreal studio experience to Gamescom!
BioWare will be hosting a Community Lounge to meet fans, complete with couches to sit down and chat about their favorite games. The BioWare Lounge will be located in the EA Community Lounge.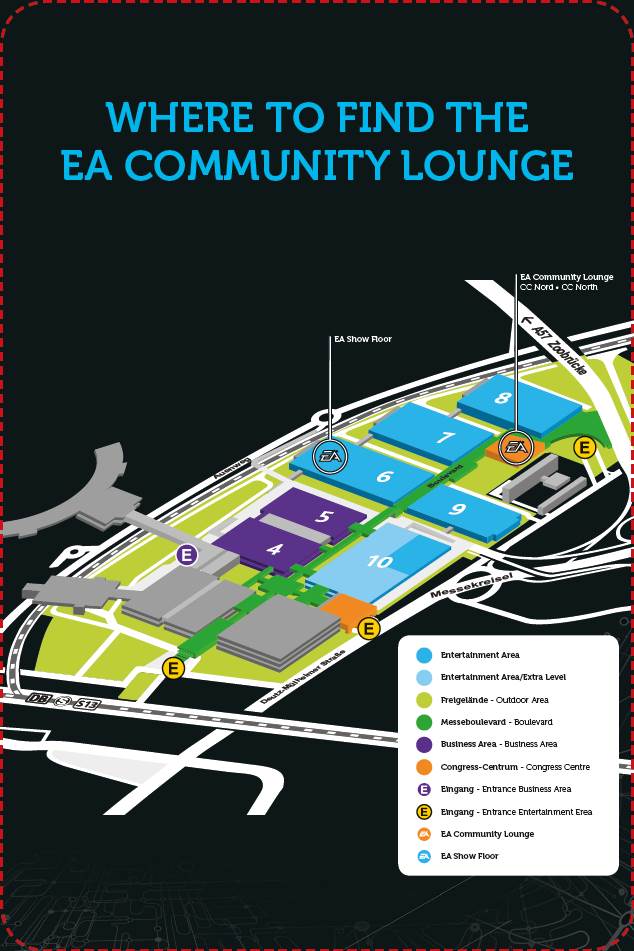 We'll also be bringing a photo wall with us, so don't be shy! Come say hello and get your picture taken with members of our team. The lounge will be open on Friday and Saturday.
Friday, August 22nd
Open to the public from 3:00pm to 6:00pm (We will also have the Heroes of Dragon Age mobile game there!)
Saturday, August 23rd
Open to the public from 2:00pm to 6:00pm
Scheduled to appear at Gamescom:
Melanie Faulknor, Producer on DAI
Jonathan Perry, Cinematic Director on DAI
Rodrigue Pralier, Principal Character Artist on Mass Effect
Justin Yong, Software Engineer on Mass Effect
Jessica Merizan, Community & New Media Manager
Gamescom is going to be a lot of fun and we hope to see you there!