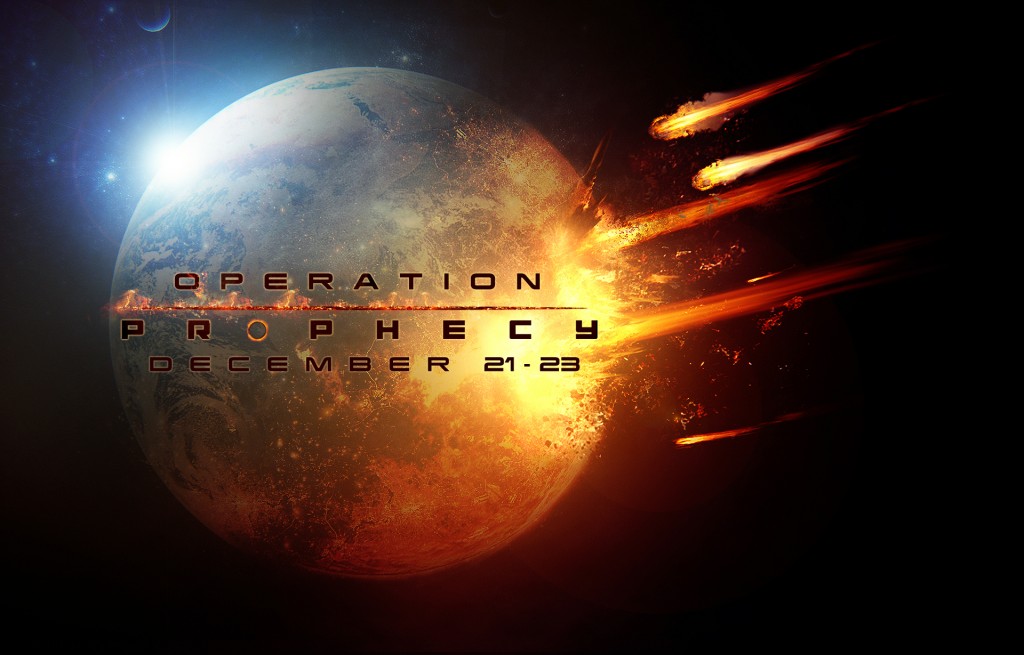 Operation: PROPHECY (December 21st-23rd)
Event Description:
Our successes on Earth have given us the capability to land materiel in several war zones. However, in order to conceal shipments to the resistance, each delivery needs corresponding strikes on Reaper targets to create a screening distraction. The operations to deliberately gain Reaper attention are extremely high-risk and will require increased numbers to spread thin Reaper reaction forces. For this mission, N7 commanders, wherever possible, will recruit and command supplemental volunteer units: recent graduates of our N7 program and soldiers who bring experience from other branches.
Challenge Goal 1: Extract once on each Earth map (London, Vancouver, and Rio).
Challenge Goal 2: Score 100,000 cumulative points against Reaper enemies.
Challenges can be completed at any difficulty.
Completion of both goals awards the player a Commendation Pack.
Completion of both goals also awards the player a banner, "Hero of the Last Days."