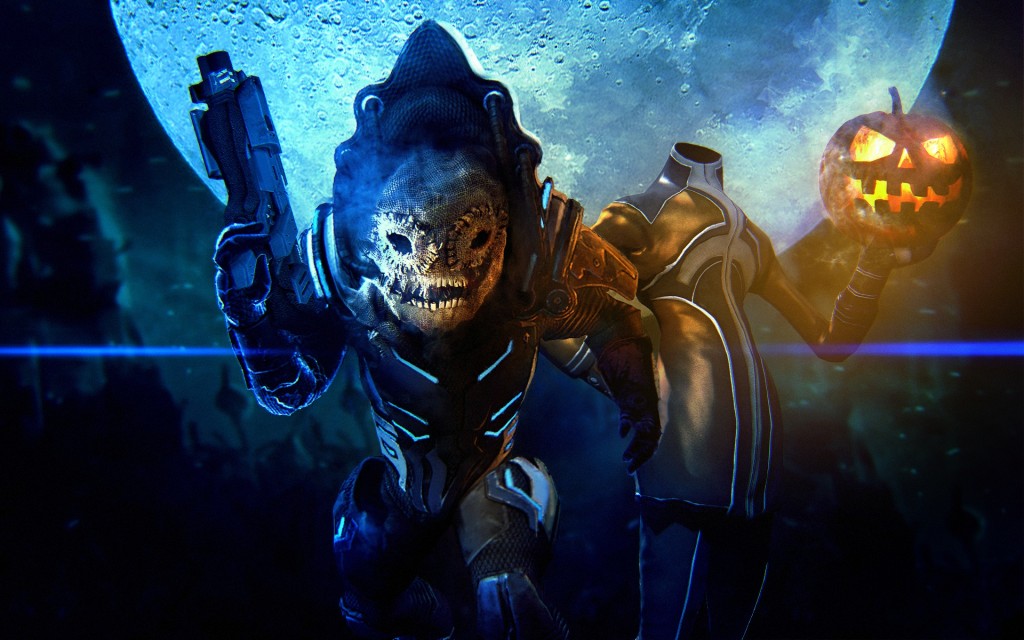 October 31st – November 5th (9:00 a.m. PDT)
Unnerving reports from the front indicate that the Collector reinforcements are more numerous than we feared. At this point, we do not know if our numbers are accurate or if psychological warfare is at work. We need to engage the enemy to assess their true strength.
Halloween Challenge – Complete the three Halloween challenges to earn the Halloween Challenge Banner.
Ghostbuster: Requires 5 extractions on Firebase Ghost or Firebase Ghost Hazard
Zombie Hunter: Requires 7500 points against husks/abominations.
Monster Killer: Requires 10000 points against brutes/scions/praetorians/banshees.
All challenges can be completed on any difficulty.
——————————————————————————————————————-
From all of us here at BioWare, have a happy and safe Halloween! Be sure to join us on Facebook, Twitter, and Pinterest for more Halloween fun.