In case you didn't notice, the Mass Effect team recently launched a new feature for the BioWare Social Network: The Mass Effect 3 Multiplayer Manifest!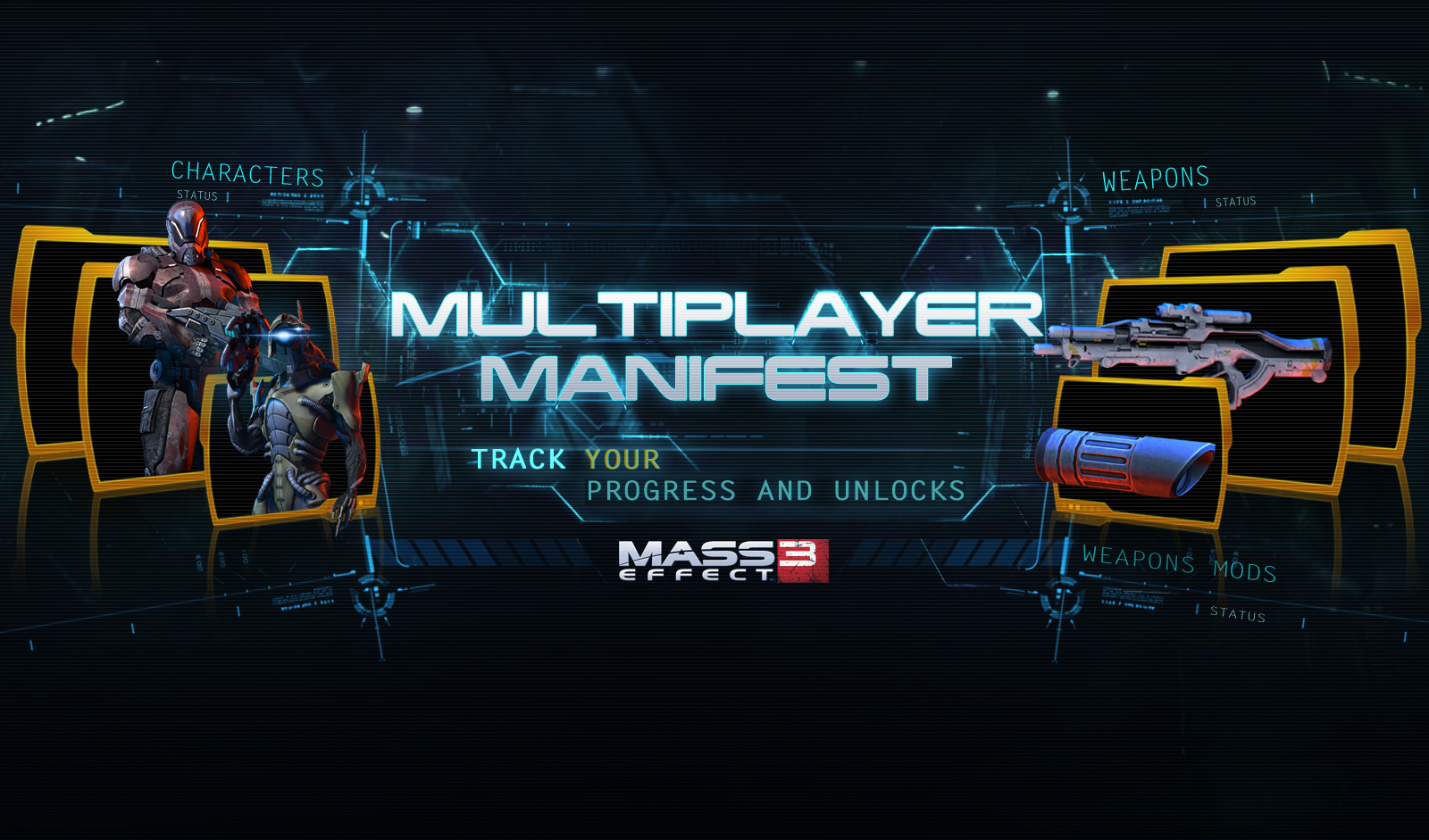 We're proud to bring you this new feature to the BSN, which will allow you to inspect your multiplayer avatars without having to boot up your copy of the game. In this new manifest, players will be able to view which characters, weapons, mods and consumables they've unlocked in MP, and what's more, you're able to compare your stats with your friends!
To use the Mass Effect 3 Multiplayer Manifest, simply head to the BioWare Social Network and log in using your EA Origin Account you use to play Mass Effect 3. Once you're logged in, you'll be able to use the great features found in this new program to help you prepare for battle.
New features for the manifest are in the works and will be added soon, so be sure to check back in soon! With Operation EXORCIST commencing tomorrow, now's the best time to get acquainted with the manifest to find out how best to prepare for battle! You'll be able to see which weapons and mods you have leveled up, and which ones you should secure in preparation for the upcoming offensive.
We'll see you online!