***UPDATE***
Servers are melting… if you are looking for other download spots try here:
or
So if you haven't heard already we are releasing the Dragon Age: Origins Character Creator TODAY! What is awesome about this little tool is that it was extracted directly from the game and any character you create can be saved on your PC and loaded into the actual game.
If you dont have the Character Creator yet you can get it here:
EN – FR – RU – PL – ES – IT – CZ – HU – DE
As a little bonus we are also giving away an exclusive in-game item for those folks that upload their newly generated character into BioWare's new community platform: BioWare Social Network. Upload your character and come Nov 3 Get ready to slip on The Lucky Stone: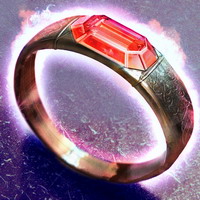 This old stone, set in a golden ring, has been an aid and companion to dozens of adventurers across innumerable years. Its trip to Ferelden was long and convoluted. Some say it has a life of its own.
Stats:
~ Adds +1 to all all stats.
You can check the new BioWare Social Network here: http://social.bioware.com
~dlarke