---
Hello again, everyone!
By this time tomorrow, Mass Effect™ Legendary Edition will be in your hands. It's been a long-awaited day for all of us on the team, but you—our community—have been asking for this for years. Just like in 2007, thousands of people are getting ready to don the N7 armor for the very first time—but this time, thousands more are dusting off their old gear for the adventure ahead.
To us, the Legendary Edition is more than just a remaster. It's also a celebration of you—our community—so we've been putting together a celebration video in honor of Mass Effect fans around the world. You're as much part of this journey as we are, and it only felt right to celebrate you.
We've also been celebrating our fans with #MyShepard on social media since the reveal of the Legendary Edition, spotlighting community creations and more on the Mass Effect accounts. Check it out!
#MyShepard is for those who've been with us since the beginning, who've recently joined our community, and who are preparing to come along in the future. Thousands of players have used this hashtag to share their fan creations, custom key arts, favorite Mass Effect moments, real-world experiences, and so much more. Without all of you, Mass Effect could never have become what it is today.
Today, we wanted to spotlight some amazing community creations, though we wish we could share them all! So many beautiful pieces and personal moments have been captured through #MyShepard, so thank you so much for sharing them with us! Once the game is out, be sure to use the in-game photo mode to share some of your favorite moments with Shepard using that hashtag, too. We'll always be keeping an eye out.
Here's to your Shepard—the Commander we all need, ready to face the galaxy.
Here's to your squad and those who stood by you on your journey, fighting to the end at your side.
Here's to our community, bringing Mass Effect to life in ways we could have never imagined.
And here's to our favorite Commanders on the Citadel who helped start it all. They've been with us every step of the way and we couldn't have asked for better.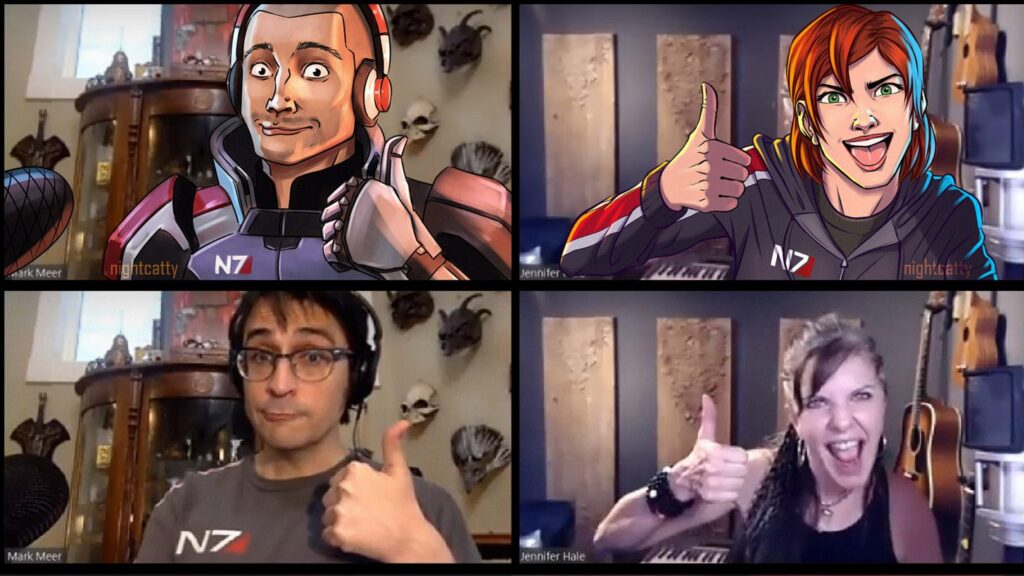 We know how much Mass Effect means to you, and it's a privilege to bring you these games. They mean the world to us, too! So as one final message, we wanted to thank you personally.
Thank You
From all of us at BioWare, EA, across the Milky Way, and beyond,
Good luck, Commander.
—The Mass Effect team