In our latest fan creation feature, we take a look at a masterfully crafted bust of Solas by Fenedhiss. A largely self-taught sculptor, Fenedhiss gave us a look at what it takes to bring an infamous Inquisition elf to life in stunning detail.
What made you want to sculpt Solas?
Solas is one of the best-written characters in any work I've ever read, watched, or played. I've rarely been as captivated by a story as I was by his. From arrogant elf to trusted friend, humble apostate to reluctant enemy, aloof spirit-lover to the most painful love interest in all of Thedas: whichever way you see him, he has so many complex facets that it's impossible not to be fascinated.
Did you have a concept for the bust?
I wanted his design to express his slight stiffness, his careful reserve, and also his unexpected passion and intensity.
How did you build the bust?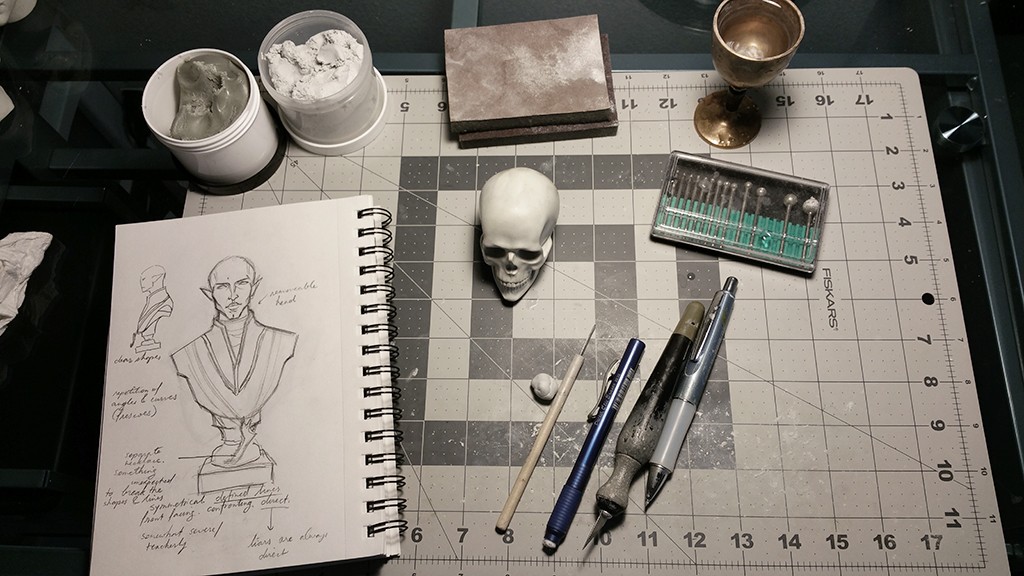 To start the head, I molded and cast a skull I'd sculpted previously in Apoxie Sculpt, a 2-part epoxy clay. I built up the face on top of the skull using small pieces of clay to get the general shapes down quickly. This step is a sketch, and while I was being mindful of resemblance, the goal was more to simply build mass.

After it had cured, I added a "skin" layer of Apoxie, and began carving and sanding everything into place, using an X-Acto knife, calipers for measuring, and flexible, cloth-backed sandpaper.
Once I was reasonably happy with the face, I built up the neck, back of the head, and ears. I leave this for last for ease of handling—half a head is easier than a full one.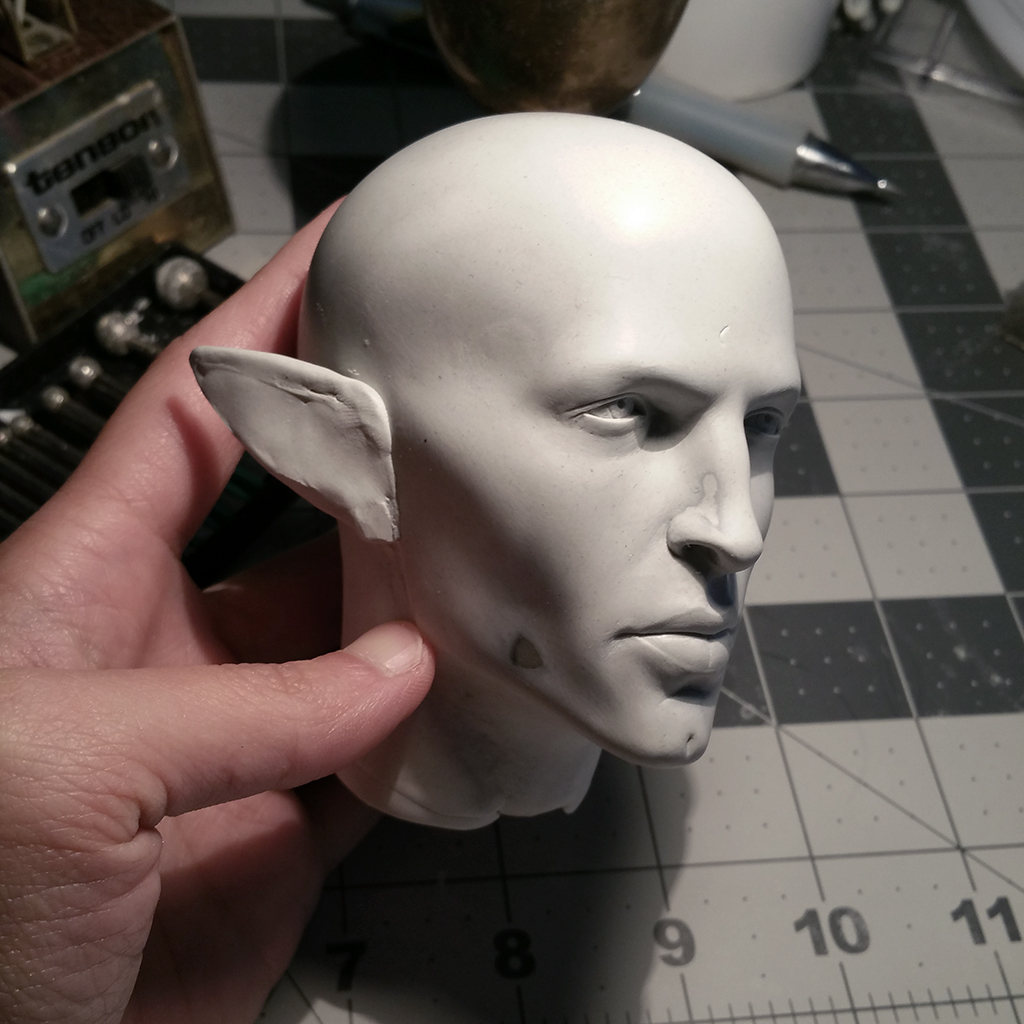 The head complete, the bust itself began as a layer of clay over an appropriately-shaped aluminum foil armature, giving me a basic shape to work with.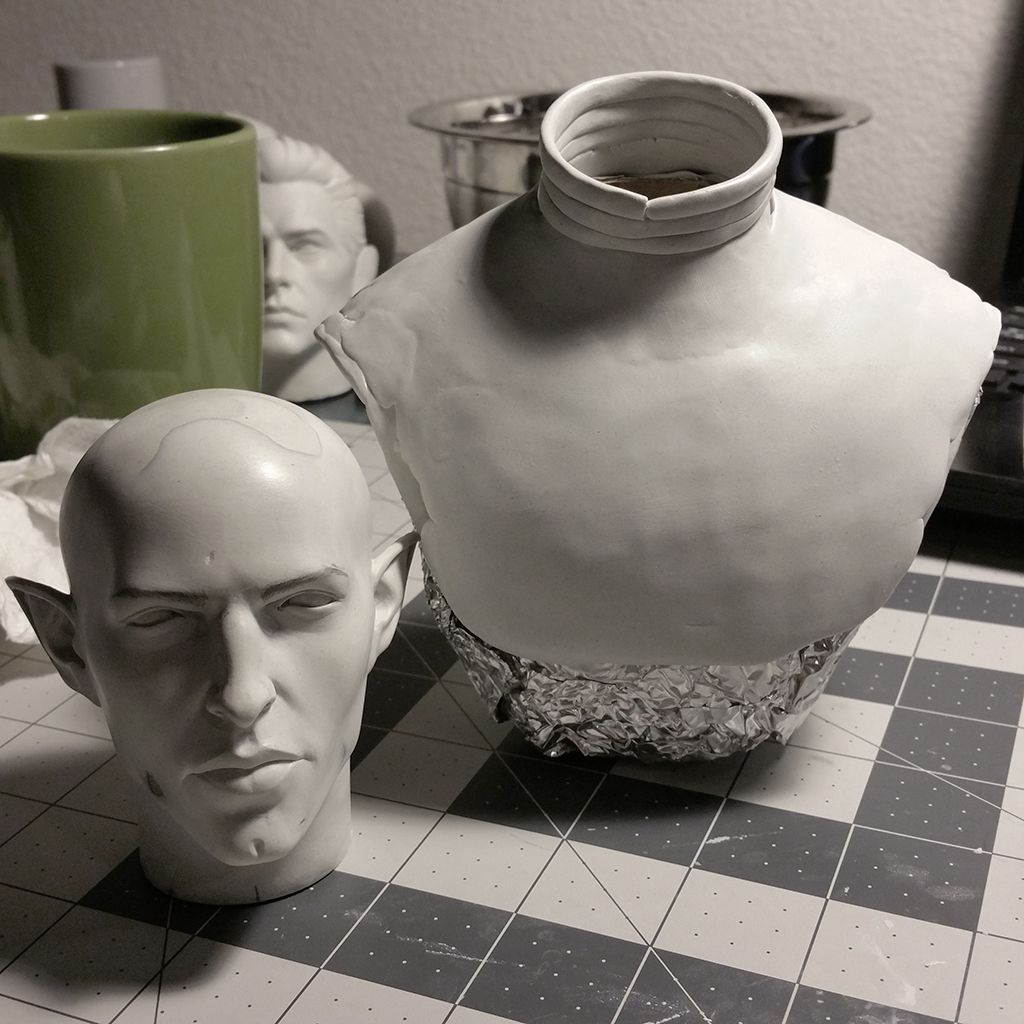 After further shaping and adding details to the bust, and ensuring the two parts fit together, the final touch was sculpting his jawbone necklace.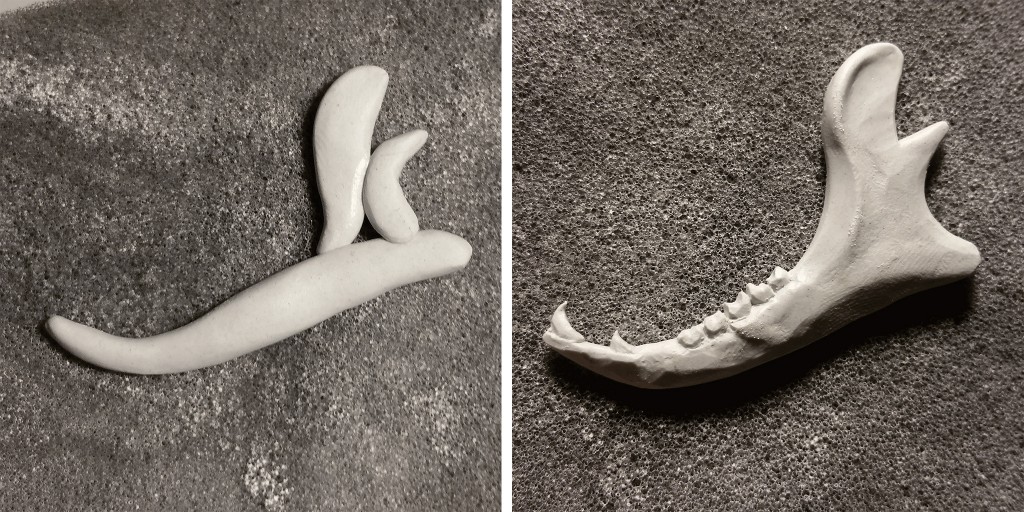 How long did it take you to finish the bust?
All in, it took about two months to complete, give or take a week. I'd like to sculpt the entire Inner Circle and Advisors, as well as some characters from the first two games.
Sculpting such a big cast of characters may seem pretty ambitious, but Fenedhiss has already completed a Dorian and Cullen bust in addition to Solas. There are tons of photos of all three busts on her website.
If you've spotted a community creation that you think we should highlight here, tweet us!