To bring a Dragon Age: Inquisition character to life requires hard work and iteration from a team of experts. After several initial stages of visualization, the character is refined through a collaborative process until the details are just right.
With our continued spotlight on Vivienne this month, we checked in with the team behind her creation.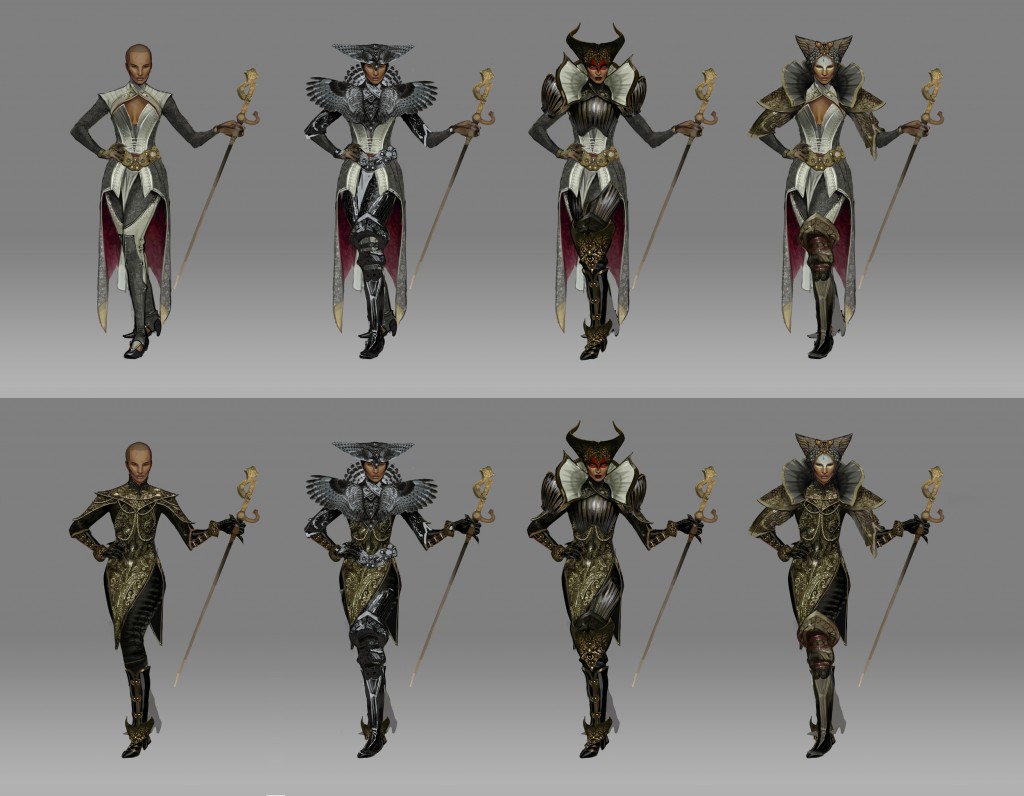 "Vivienne was a truly great character to build," says senior artist Rion Swanson. "I was hooked from the very beginning when I saw the first concept."
Swanson credits the work of BioWare's concept artists as a key component to locking down Vivienne's final design. In particular, he recalls a lot of back-and-forth to ensure that her character met the high-quality standards of the studio.
"In the end, I think we achieved quite a dramatic look for this strong new character," Swanson says. "The combination of sleek and powerful shapes with the ornate gold and fine fabrics gives Vivienne a pretty unique appearance."
With Vivienne's work complete, what does Swanson think about setting her loose on the world of Thedas?
"Watching her move through the world with flowing fabric and using her awesome mage abilities is a real nice counterbalance to some of the other heavily armored characters in your party. Enjoy!"
Learn more about Vivienne here.
Dragon Age: Inquisition releases this fall on PlayStation 3, PlayStation 4, Xbox 360, Xbox One, and PC.