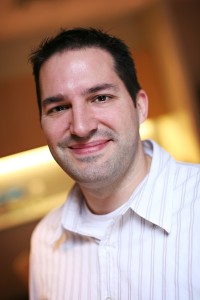 Hello Everyone,
I am really excited to share some news with you today, but first, since most of you probably don't know who I am, I thought I would start with a bit of an introduction.
I was born and raised not too far from Montreal, in the province of Quebec, and while I won't bore you with the details, I was lucky enough to grow in an environment where videogames were very present. The passion I had for them resulted in a bachelor degree in Computer Science, and in time work took me to Edmonton. I'd regularly play pen & paper role-playing games with my group of friends, until we switched to PC RPGs and played through Baldur's Gate 1 and 2, and Neverwinter Nights. You can imagine my surprise when I realized that the company who developed them, BioWare, was just down the street!
A few years later, in January of 2006, I was lucky enough to join my favorite game company! I was immediately assigned to the original Mass Effect, which was in very early production at the time, as its Senior Development Director. I worked closely with Casey Hudson and the Leads team through the rest of ME1 and the first half of ME2, when BioWare decided to open another studio in Montreal. I was honored to be asked to lead the team, so I wrapped up my work in Edmonton and moved back to Montreal in the summer of 2009, where our small team was being put in place.
Because BioWare has always believed that the company culture is one of the key ingredients of the games we make, we took two important steps with the team.  First, we deliberately seeded the new studio with many transfers from Edmonton. Second, we chose to grow the team relatively slowly, allowing new people to join the team and integrate into its culture in due time. Even with that approach, though, the Montreal studio has made significant contributions to the Mass Effect franchise. We started by building about half the cinematics for ME2, then most of its N7 missions, and finally we played an important role in the development of much of its post-release content. Then on ME3, we took charge of the multiplayer portion as well as making significant contributions to the single-player campaign. Most recently, we built a large piece of DLC that will be released on November 27 and that you know under the name of Omega. With each new portion of work, we took on deeper and broader responsibilities, but we always worked in conjunction with Casey, the Mass Effect leads, and the developers in Edmonton.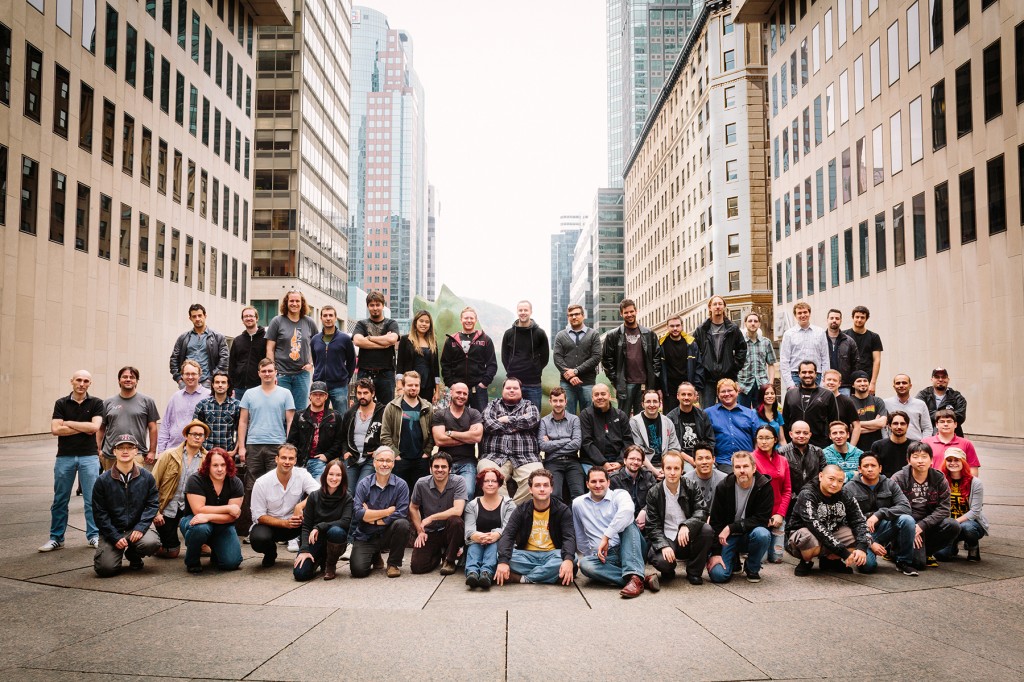 That evolution now takes its next step, with the news that the next Mass Effect game is already in development, driven by the team here in Montreal. This is the goal we have been working toward for years now, and every member of our team is proud, excited, and humbled to take on the responsibility for the next game.
To ensure a proper and effective transition, we'll continue to be supported by the Edmonton studio through the game's development, working with and learning from them on some critical initiatives. On top of that, Casey remains the Executive Producer, but he will have a Project Director under him, working in Montreal, leading our development team and making day-to-day decisions for the game. We all care very much about Mass Effect and make our decisions based on what's best for the game.
There is really not much I can tell you about the game right now, except that it will be built with the amazing technology of Frostbite as its foundation, enhanced by many of the systems that the Dragon Age III team has already spent a lot of time building.
The other thing I can tell you is that, while it will be very respectful of the heritage built over the course of the first three games, with the original trilogy now concluded and the switch over to a new engine, we are exploring new directions, both on the gameplay and story fronts. You can still expect the pillars the franchise is known for to be fully intact though, including diverse alien races, a huge galaxy to explore, and of course rich, cinematic storytelling.
Now that the core of our team is in place, the next step for us is to have the BioWare Montreal studio grow at an accelerated pace over the next year as we build a team large enough to support the production of what we know is going to be an amazing game in the franchise. If you or someone you know is interested in joining our team, keep an eye on our job postings. We're always looking for talented and passionate people, but it is more the case now than ever!
We're all looking forward to telling you more about this next Mass Effect game, but it's probably going to be quite a while before you hear from us again. We know you have high expectations for the franchise and we want to make sure whatever we show you lives up to those expectations.
Thank you all for your interest and your passion,
Yanick
Studio Director – BioWare Montreal
@YanickRRoy
——————————————————————————————————————-
Bonjour tout le monde!
Je suis vraiment excité de pouvoir partager une nouvelle avec vous aujourd'hui, mais d'abord, comme la plupart d'entre vous ne savent probablement pas qui je suis, je vais commencer par me présenter.
Je suis né pas très loin de Montréal et, sans vouloir vous ennuyer avec les détails, j'ai eu la chance de grandir dans un environnement où les jeux vidéo faisaient partie de mon quotidien. La passion que j'avais pour ceux-ci m'a mené à obtenir un baccalauréat en informatique et mon travail dans ce domaine devait un peu plus tard me conduire à Edmonton, en Alberta. À l'époque, je jouais régulièrement à des jeux de rôle sur table avec mon groupe d'amis, jusqu'au jour où nous avons fait la transition vers leurs versions PC et joué à Baldur's Gate 1 et 2, puis à Neverwinter Nights. Imaginez ma surprise quand j'ai réalisé que la compagnie qui les développait se trouvait à deux pas de chez moi!
Quelques années plus tard, en janvier 2006, j'ai finalement eu la chance de me joindre à ma compagnie de jeu préférée! Dès le départ, j'ai été assigné à la franchise Mass Effect, dont le premier chapitre était en tout début de production, en tant que directeur en chef du développement. J'ai travaillé en étroite collaboration avec Casey et le reste de l'équipe à la tête du projet, et ce, pour la durée de ME1 et la première moitié du projet ME2, moment où BioWare a décidé d'ouvrir un nouveau studio à Montréal. J'étais évidemment très flatté  lorsqu'on m'a demandé d'en assumer la direction et, après avoir bouclé mes tâches à Edmonton, je suis revenu vivre à Montréal à l'été 2009 alors qu'on était à y établir une petite équipe.
Parce que BioWare a toujours cru que sa culture d'entreprise est un ingrédient clé des jeux que nous développons, nous avons utilisé deux stratégies importantes pour bâtir notre équipe. Premièrement, nous avons créé le noyau de l'équipe à partir du transfert de plusieurs membres de l'équipe d'Edmonton. Deuxièmement, nous avons fait le choix de croître à un rythme relativement lent, s'assurant que les nouveaux venus aient le temps nécessaire pour intégrer notre culture. Malgré le contexte de cette croissance contrôlée, le studio de Montréal est parvenu à contribuer de manière significative à la franchise Mass Effect. Nous avons commencé par développer environ la moitié des cinématiques de ME2 pour ensuite s'attaquer à la majorité des missions N7 et finalement jouer un rôle important dans le développement de beaucoup du contenu produit après le lancement du jeu. Par la suite, pour ME3, nous avons pris la responsabilité de la portion multijoueur tout en continuant de contribuer de façon significative au mode solo. Plus récemment, nous avons développé un module téléchargeable d'envergure qui sera lancé le 27 novembre et que vous connaissez sous le nom d'Omega. Avec chaque nouvelle assignation, nos responsabilités sont devenues de plus en plus grandes et nous avons toujours continué de travailler en conjonction avec Casey, l'équipe de direction de Mass Effect, et les développeurs à Edmonton.
Suite à cette évolution, nous sommes maintenant prêts à passer à la prochaine étape et annoncer que le prochain jeu Mass Effect est déjà en développement et que c'est l'équipe de Montréal qui en tient dorénavant les rênes. Cela représente l'atteinte d'un objectif qu'on s'était fixé il y a plusieurs années et c'est avec un mélange de fierté, d'excitation et d'humilité que chacun des membres de l'équipe s'affaire à assumer ses nouvelles responsabilités.
Afin de s'assurer que le transfert de la franchise vers Montréal se fasse dans les meilleures conditions possibles, nous continuerons de recevoir le soutien du studio d'Edmonton tout au long du projet, en collaborant et apprenant d'eux sur certaines initiatives importantes. De plus, Casey demeurera producteur exécutif de ce jeu, mais il sera représenté à Montréal par un directeur de projet qui sera chargé de diriger l'équipe de développement et de prendre les décisions créatives au quotidien. Mass Effect est une franchise très importante pour nous et nos décisions sont prises en fonction de ce qui est le mieux pour le jeu.
Je ne peux vraiment pas vous en dire beaucoup sur le jeu en ce moment, si ce n'est qu'il sera fondé sur l'incroyable technologie de l'engin Frostbite, auquel l'équipe de Dragon Age III a déjà passé beaucoup de temps à intégrer beaucoup des systèmes de jeux pour lesquels nos titres sont reconnus.
L'autre chose que je peux vous dire est que, même si nous nous assurerons de développer ce prochain jeu dans le plein respect de l'héritage établi par les trois premiers chapitres, maintenant que la trilogie originale est achevée et que nous faisons la transition vers un nouvel engin de jeu, nous avons l'opportunité d'explorer de nouvelles directions, autant du point de vue de l'histoire que des mécaniques de jeu. Vous pouvez quand même vous attendre à ce que ce prochain jeu respecte les éléments clés des jeux précédents, y compris de nombreuses races extraterrestres, une énorme galaxie à explorer et, bien sûr, une narration riche et cinématographique.
Maintenant que le cœur de notre équipe est en place, la prochaine étape pour nous est de faire en sorte que le studio de BioWare Montréal accélère sa croissance au cours de l'année à venir afin de bâtir une équipe assez imposante pour supporter la production d'un jeu qui, nous en somme persuadés, sera une formidable addition à la franchise. Si vous ou quelqu'un que vous connaissez est intéressé à joindre notre équipe, assurez-vous de consulter régulièrement nos offres d'emplois. Nous sommes toujours à la recherche de gens talentueux et passionnés, mais c'est maintenant plus vrai que jamais!
Nous avons hâte de vous en dire plus sur ce prochain jeu Mass Effect, mais ce ne sera probablement pas avant un bon petit bout de temps. Nous savons que vos attentes envers la franchise sont très élevées et voulons nous assurer que lorsque nous vous montrerons quelque chose, ce sera à la hauteur de vos attentes.
Merci pour votre intérêt et votre passion,
Yanick
Directeur de studio – BioWare Montréal
@YanickRRoy