by Evil Chris Priestly & Kevin Loh
BioWare and the Dragon Age Team invites you to bid on our uber lot of Dragon Age goodies. You'll receive a giant banner signed by the whole team, signed copies of each Collector's Edition of Dragon Age: Origins, signed lithographs, a shield, a limited edition hardbound comic by the Penny Arcade Guys, novels, and much much more!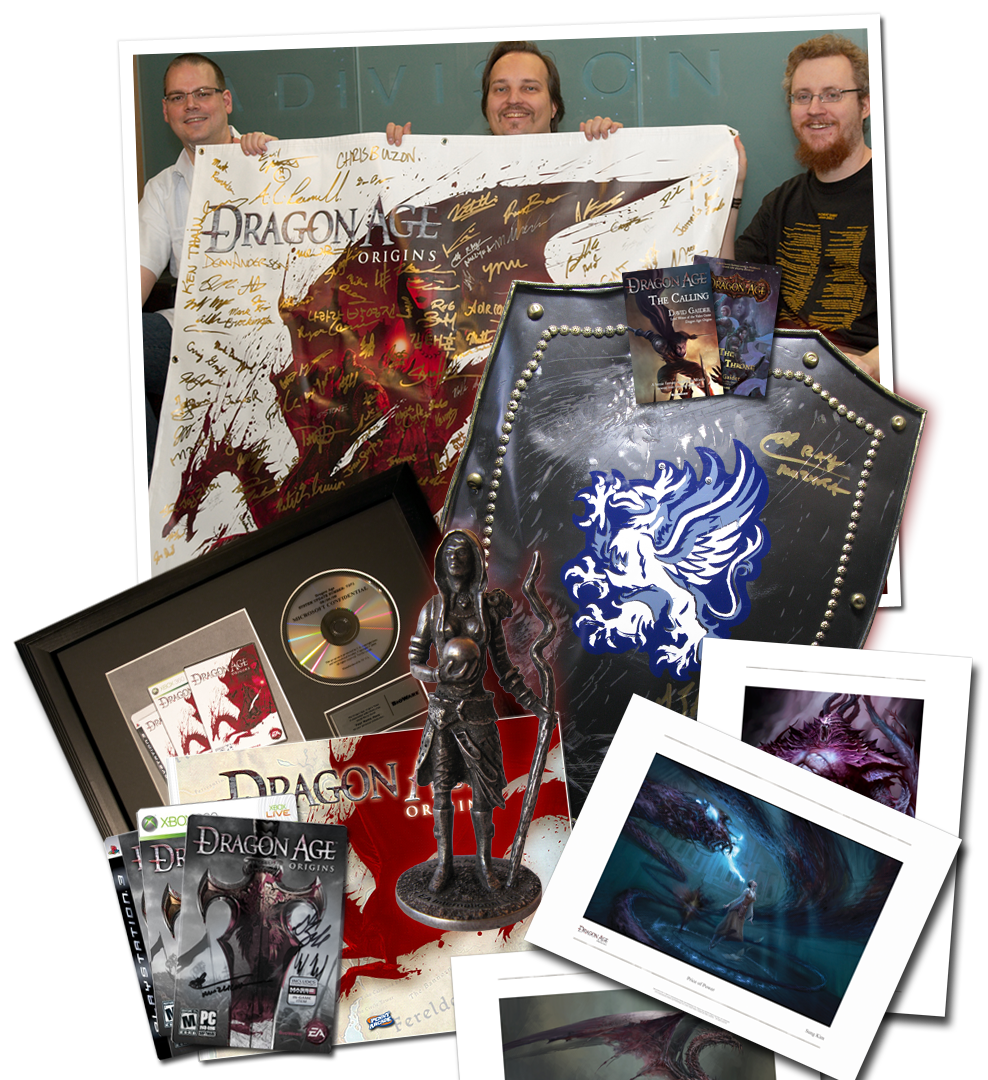 Become the owner of many one of a kind items from the top selling and award winning hit game, Dragon Age: Origins! All of the proceeds of this ONE TIME ONLY auction will go to the Child's Play charity. A similar auction lot at the Child's Play Charity event in early this month fetched thousands of dollars, so get your bid in early! This NO RESERVE auction for Charity will start at $0.99!
Check out the full list of items available and make your bids today over at the Dragon Age: Origins Ebay Child's Play Auction page HERE