Part 2 of 4 by Ethan Levy
One of the two leaders of our group here at EA 2D is veteran super producer turned VP of Development Pete Hawley. Pete's career highlights include being executive producer of Burnout Paradise, serving as development director at Sony, heading production at Lionhead and producing Driver. Simply put, Pete is one of the most accomplished producers in the game industry.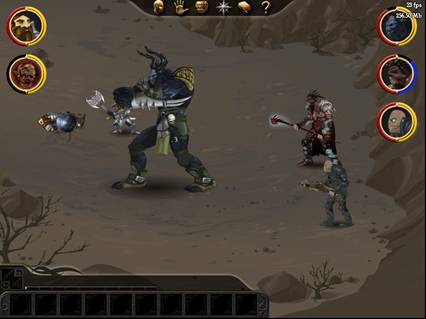 We recently had to decide on a name for the game, as the placeholder Dragon Age 2d wouldn't hold. As we were clearly banging our heads against the wall, Pete told us a story about the naming session for Lionhead's flagship franchise. At the beginning of the night that with a gang including Hawley and Peter Molyneux, Pete and a few others made the suggestion that they go with the short, simple descriptor that fit their storybook heroics, Fable. As with any meeting that involves a handful of creative friends working on a problem with no clear solution, the night went long, and soon the clock read 3am and then someone says, "Enough. I've got it. Jesus 2000. He's back, and this time, He's pissed!" But the answer had been staring them in the face all along.
Our naming session began with Dragon Age: Journeys as one of the top contenders. But the naming session stretched on, we got increasingly exasperated and our suggestions became a string of gaming nerd in jokes, such as:
• Ages of Dragon Age
• Dragon Age: Origins' Origins
• Dragon Age: Origins: Origins
• Dragon Age: TitNS (This is the New Sh*t)
• Heroes of Dragons and Magic
• Paper Dragon Age
• Dragon Age: Tactics Advance Online
• Dragon Age: Sexy Browser Adventures
• Dragon Age: Age of the Dragon
And of course:
• Imagine: Dragonz Age Fun Time Babyz Party
But, the more we went back to it, the more true Pete's advice rang and the better Dragon Age: Journeys started to sound. The problem was that we already planned on releasing three separate chapters of single player gameplay to start, and more in the future. How would we differentiate each forthcoming chapter?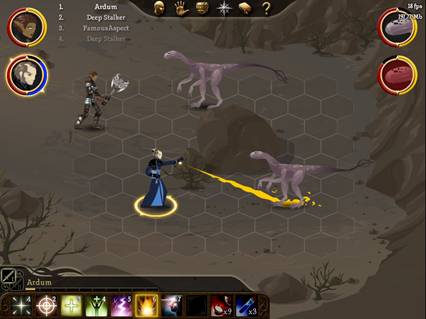 The solution was simple. We had to move the colon. Dragon Age Journeys was our brand name. It's the umbrella under which we'll release all of our browser based offerings. This freed us up to give each chapter a name indicative of its story, and gives us the freedom we'll need for our future plans.