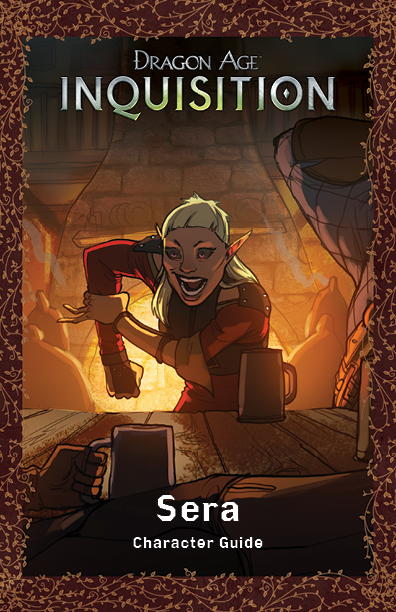 Sera is impulsive and revels in the moment. For her, it's not about what's right, it's about what's right now. In the Friends of Red Jenny, she humbled authority and had fun doing it. But now the nobility are being not just selfish but blind. War, demons, a torn sky: these are more than troubling—they're terrifying. Fortunately, Sera and her "friends" can be frightening, too, and if she needs to put an arrow through some baddies so regular people can sleep at night, so be it. Sera fights for those caught in the middle, but she also needs order restored. The world has to be normal so she can play.
You can find the kit here.
For all other character kits, click here.
Full body
Front
Back
Details
Head
Profile
Back
Boots
Legs
Hip
Legging Pattern