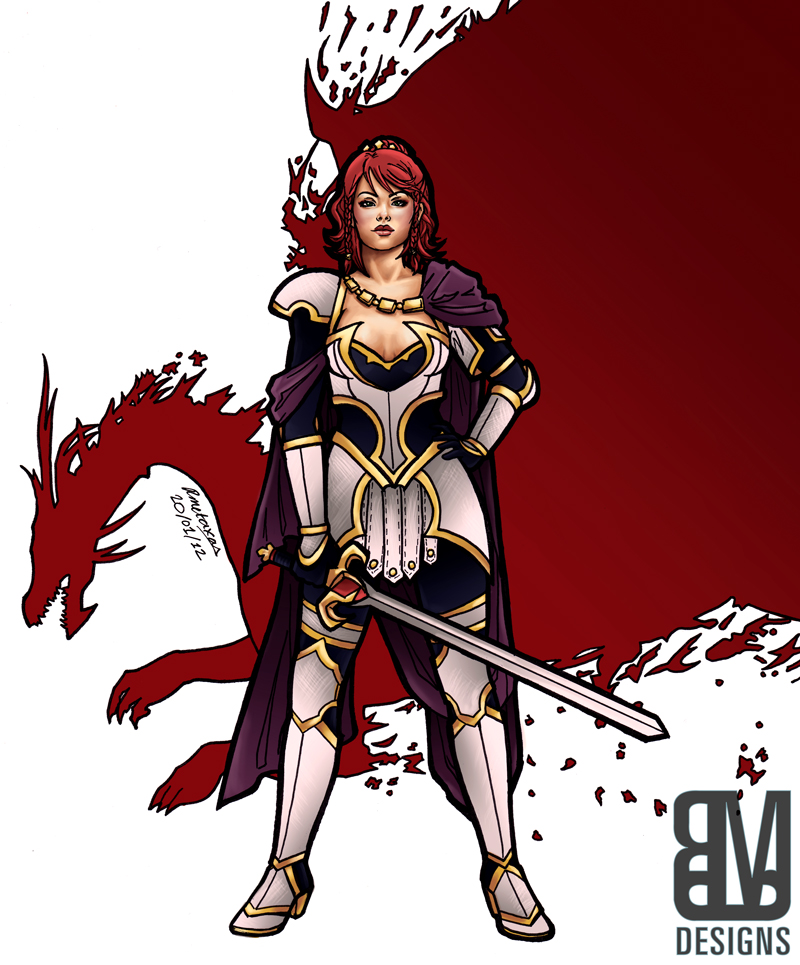 Who are you and what is your role at BioWare?
KL: My name is Kaelin Lavallee, and I'm a Level Designer. I've worked on both of the Dragon Age games, and I'm currently working on… HAH, bet you thought I would tell you.
What is the best part about your job?
KL: How do I pick one awesome thing about being a designer? I guess if I HAD to pick something, it would be the people I work with (which I suppose technically isn't just one thing). Everyone is here for the same reason, because we love making great games. There is so much unadulterated creativity on my team, from every team really, that it makes my job that much more fun.
What does an average day look like for you?
KL: I spent a lot of time deciding how to answer this question. Then I realized, I don't think that an average day here is average at all. Sure, I have meetings and paperwork to do. But my meetings usually involve what kind of creatures to make, or which way to make the door open. The thing is, depending on what stage of development we're on, I do a lot of different things.
A the beginning of a project there is a lot of documentation, meetings and brainstorming. After that, we try to make everything on paper come to life. There's a lot of back and forth, since what looks good on paper, doesn't always translate well to gameplay. And at the end of the day, I brush my teeth and go to bed. Although, I'm not sure how that's related to the rest of the answer.
Can you tell us about one of your proudest moments working in game development?
KL: Does the day I got hired count? I'm proud to have worked on both DA games. A lot of hard work from a lot of talented people went into those games, and I was glad to be a part of it.
What's a geeky thing about you?
KL: I used to play a lot of D&D. Not so much anymore though. So I guess the geekiest thing about me now would be…I have a collection of old consoles. Nintendo, Playstation, Xbox. I even have my old Commodore 64 lying around somewhere.
Do you have any advice for those wishing to get into the video game industry?
KL: Make your own games! With all the free tools out there these days (XNA, Unreal, Unity) it's easy to get started creating them. Hone your skills (I can't believe I just said that). Just don't be lazy! You can't have an awesome job and be lazy.
If you weren't working in the industry, what would you be doing?
KL: I would be feeling sorry for myself.
What are you currently playing, reading, or listening to?
KL: Would you believe that I STILL haven't finished ME3? I know, shameful. I have played a lot of the multi-player though. The ME team did a fantastic job!
As for reading, I'm just finishing up The Curious Incident of the Dog in the Night-Time and after that will be A Confederacy of Dunces. Oh, and I still need to get around to A Dance with Dragons. I had to look at my iPhone to see what I was last listening to. Apparently, it was "Don't Stop 'Til You Get Enough" by Michael Jackson. Don't judge me.