For years, BioWare has helped to inspire and educate game design students at the University of Alberta. Numerous BioWare staff participate in lectures, Q&A sessions, and panels for students interested in the gaming industry.
We recently visited the CMPUT 250 class, a multidisciplinary course that brings student teams together to create a video game using BioWare's Neverwinter Nights engine. Each semester, groups of six students from different backgrounds (art, writing, programming, audio) produce an original game design.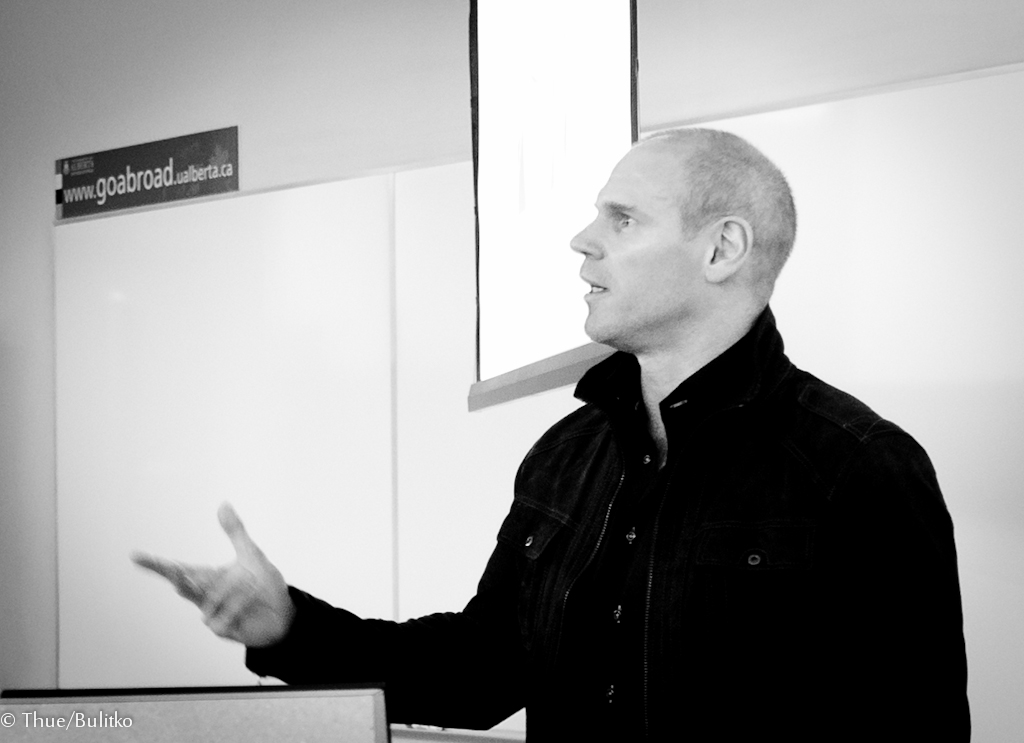 On April 25, 2012, the class celebrated their achievements at the 4th Annual Computing Science 250 Game Development Awards. The teams showcased their products to a panel of judges who chose winners for various categories: Excellence in Art and Design, Excellence in Writing and Story, Audio Achievement, Technical Achievement, and finally, Game of the Year. Neil Thompson, BioWare Edmonton's Director of Art and Animation, gave an inspirational speech about the creative environment and passionate people who work in the gaming industry. He also made mention of the many interns BioWare brings in from the university.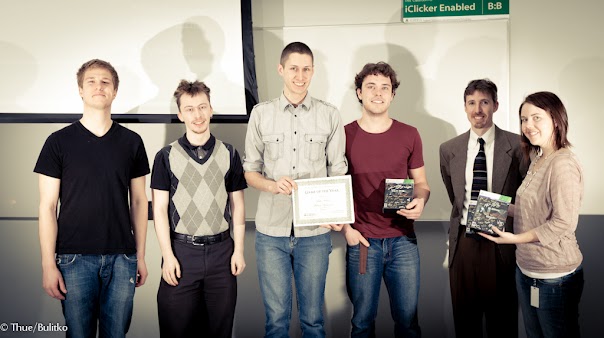 Milestone Productions, pictured above, won the prestigious Game of the Year award with their game "Dawn." The team took home collector's editions of Mass Effect 3 signed by the game's developers. Milestones Productions also earned the awards for Excellence in Art and Design as well as Audio Achievement.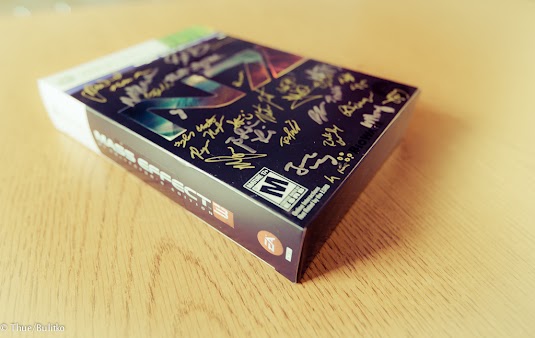 BioWare would like to thank the students of Computing Science 250 for all their hard work and enthusiasm for the discipline of game design, and congratulate them on everything they have achieved this year.