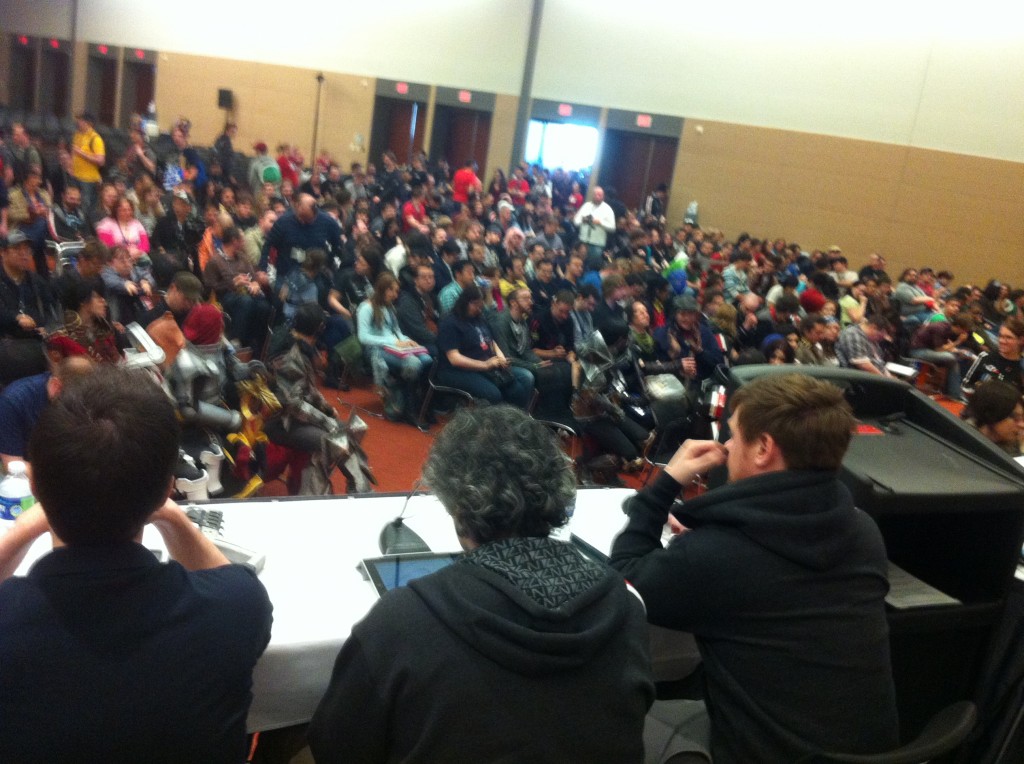 PAX East 2012 is officially on the books, and we had such an amazing time meeting all of our wonderful fans. We travelled to Boston for this year's show to make sure we got a chance to meet, see and chat with our audience, and you all definitely came out in full force, ensuring the BioWare Base was a great place for all gamers to come and visit. We brought developers from the Mass Effect, Dragon Age, and Warhammer teams for the BioWare Base, and thanks to everyone who visited us, it was completely worth it!
Fans had a chance to see some exclusive first looks, including a live demo of the upcoming Mass Effect 3 Resurgence Pack DLC, showing off the new maps, kits, and the new abilities you'll find when it launches for free starting Tuesday, April 10 (that's tomorrow!). Folks like writer Patrick Weekes and producer Mike Gamble were also on-hand to answer any questions and meet the fans, giving visitors a great chance to have some of their questions about the series answered directly from the minds behind the game.
Also in attendance was the Dragon Age team, including creative director Mike Laidlaw and lead writer David Gaider, who were mingling with the fans throughout the entire weekend. Fans were able to ask questions, get their swag signed, and even try and figure out what may be coming up in the Dragon Age series. As a matter of fact, during Friday's BioWare Character mini-panel, all the writers in attendance were able to discuss the various facets of how a character is made in a BioWare game, and of course, there was quite a bit of talk on how to make a good bro in a game.
We truly had an amazing weekend with all of our wonderful fans. It was so great to meet everyone and get a chance to talk about the games we love, and get a chance to listen to what everyone had to say. From us to you, our warmest thanks! We'll see again next year!